So yes, the Fed has finally raised interest rates after postponing for eons. And I think they achieved their ultimate aim of having their cake and eating it: Financial markets responding positively to their announcement of a rate hike.
Markets of most countries including Singapore are in a sea of green today. However, that's not enough to cover the losses from the past couple of weeks as the stock market seems to be in a state of continuous slow bleeding. Another month gone and the portfolio inches down by another 2.5%. That few oil and commodities stocks that we own are the chief culprits.
There's little doubt that this year's portfolio return is going to be a little painful for my eyes.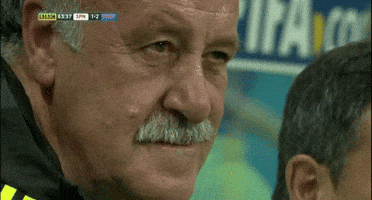 There is no buy or sell action this month. But going forward, I do have thoughts of adding a little more of FCL retail bonds and I am hoping the next few tranches of SSBs are more attractive. And who knows, I could be buying a little more of STI ETF is the blood-letting continues.
I have to constantly remind myself that the typical bear lasts for at least a year and there is a need to conserve a little ammunition.
Be patient and steady, Mr 15HWW!
**********
Dividends received in November 2015: $386.40
FCL 3.65% Bonds: $386.40
Dividends received YTD: $6,971.40
**********
Stocks (As at 17th December 2015)
| | | | | | |
| --- | --- | --- | --- | --- | --- |
| Stock | Amount | Price | Valuation | Dividend | Est. Income |
| STI ETF | 7,000 | $2.920 | $20,440 | $0.1000 | $700.00 |
| ST Engg | 4,000 | $2.960 | $11,840 | $0.1500 | $600.00 |
| Wilmar | 4,000 | $2.920 | $11,680 | $0.0750 | $300.00 |
| Kingsmen | 17,000 | $0.640 | $10,880 | $0.0400 | $680.00 |
| OCBC | 1,200 | $8.730 | $10,476 | $0.3600 | $432.00 |
| Semb Corp | 3,000 | $3.040 | $9,120 | $0.1600 | $480.00 |
| PLife Reit | 4,000 | $2.270 | $9,080 | $0.1152 | $460.80 |
| MCT | 6,000 | $1.305 | $7,830 | $0.0800 | $480.00 |
| Boustead | 9,000 | $0.850 | $7,650 | $0.0400 | $360.00 |
| Dairy Farm | 900 | $8.390 | $7,551 | $0.3200 | $288.00 |
| Jard C&C | 200 | $34.500 | $6,900 | $1.1093 | $221.86 |
| LKH | 10,000 | $0.620 | $6,200 | $0.0300 | $300.00 |
| Genting | 8,000 | $0.775 | $6,200 | $0.0100 | $80.00 |
| M1 | 2,000 | $2.700 | $5,400 | $0.1890 | $378.00 |
| MTQ | 10,000 | $0.480 | $4,800 | $0.0400 | $400.00 |
| Super Grp | 4,000 | $0.820 | $3,280 | $0.0310 | $124.00 |
| Bou Proj | 2,700 | $0.750 | $2,025 | $0.0000 | $0.00 |
| | | | | | |
| | | Total | $141,352 | | $6,284.66 |
Others (As at 17th December 2015)
| | | |
| --- | --- | --- |
| Asset | Valuation | Est. Income |
| OCBC 360 Account | $60,000 | $1,320 |
| FCL 3.65% Bonds | $20,601 | $767 |
| SSB (Oct 2015) | $15,000 | $166 |
| | | |
| Total | $95,601 | $2,253  |
Total Valuation = $236,953
Total Est. Annual Income = $8,537.66