This post is a little later than usual, all because today is …… the Mrs' 30th Birthday!
Being my number one loyal reader on this humble blog, there would be no surprise element for her since I had bought "some" of her presents in December. And yes, I don't hide behind the numbers, even when they appear a little embarrassing, like this month's expenses which came close to $4,500.
Annual expenses fell slightly short of $48,000 which also meant that we kept within an average of $4,000 throughout the whole of 2015!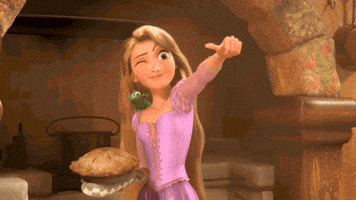 I will probably break the expenses down into their categories and compare it against 2014. That should make an interesting post a few weeks down the road.
---
Eating Out: $728.30
Hawker ($209.70) – We finally started making some simpler meals, like chicken wrap for our lunches. It's really simple as we bought those whole chickens from NTUC/Cold Storage and just shred them and mix them up with some sour cream.
Fast Food ($32.60) – A few Macs and some Long John Silvers after going more than a year without them? One of my student lives opposite one and sometimes,  it's really all about convenience when I am thinking what to eat for lunch.
Restaurants ($486) – This is the month of festive eating, so not that surprising to find out that we spent close to $500 eating out. I also met some fellow bloggers for lunch as I try to catch up with people during this "lull" period.
Groceries: $111
Supermarket ($68) – The Mrs will always help to prepare food for the Xmas gathering with her extended relatives. Ingredients to make some potato salad and other small bites. This category should increase for the next few months when Waterway Point opens! Woohoo!
Baking ($43) – The Mrs and I (yes, don't deny my contribution as I did a little of the decorating and I ushered those cupcakes to the oven) prepared some cupcakes for my students and their families. This also includes ingredients for a log cake that the Mrs made! She's multi-talented. I don't just sing praises of her on her big day. =p
Beverages & Snacks: $82.95
Beverages ($18) – Some sugary drinks occasionally when we dine out, as always.
Snacks ($64.95) – December is catch-up plus indulgence month as I visited snack bars like Blackball, Gelare, Nana Cafe and Xin Wang with friends and family.
Utilities: $163.86
Electricity, Gas & Water ($86.86) – I honest can't find the bill. Either the authorities forgot to send it to me or I misplaced it somewhere. The latter is more likely, so I will just take it that the bill's the same as the previous month.
Cellphones ($77) – $45 for the Mrs and $32 for me. My plan's going to be up for recontract in a few months' time and it's likely I will upgrade my plan to the same as the Mrs for a cheaper new phone.
Transport: $100
1 EZ Reload transaction for me and one for the Mrs. My transport fees are really coming down!
Departmental: $330
Clothing ($110) – New underwear and towels for the new year!
Electronics ($220) – A Fitbit for the Mrs and I bought an old school game console called xiao ba wang where I could play my old-time Nintendo favourites like Super Mario, Adventure Island and of course, Contra. Cheap thrills all for $25 and it was a hit during our Xmas party!
Miscellaneous: $834
Others ($184) – Books for my students. It's always a policy of mine not to claim for materials/assessment books.
Gifts ($950) – One wedding dinner on the oh-so-popular day of 12/12 and some Xmas exchange gifts for our friends and nephews/nieces. And yes, a new wallet and gold bracelet for my dear wife.
Total: $2,650.11
Overall Total: $4,472.11 (included fixed expenses of $1,822)
---