A friend, Christopher, just wrote about the power of constraints and focus on his blog a couple of days ago. And I guess I have to nod in agreement, since I actually made a conscious attempt to reduce the distractions in my life the past week.
What best than to start with the biggest distraction in our life: The Smart Phone
Don't get me wrong. There are great advantages to a smartphone or heck, even a phone.
Back when I was in primary school, whenever it was raining, I had to find a payphone and pay 10 cents to reach my Mum and ask her to bring an umbrella to fetch me.
Not this bad, really…
Pretty inconvenient, huh? (oops…and I probably revealed my age there)
And with a smartphone, we have in our hands a supercomputer. An encyclopedia readily accessible with a touch of our thumb. No getting lost in a new estate, email on-the-go and constant multi-player gaming.
But just like most tools, when brought to extremes, the costs outweigh the benefits.
My Experience
Two weeks ago, I actually downloaded this app called "Breakfree" on to my phone to track my usage. (Yeah, I love to track stuff, not just expenses.)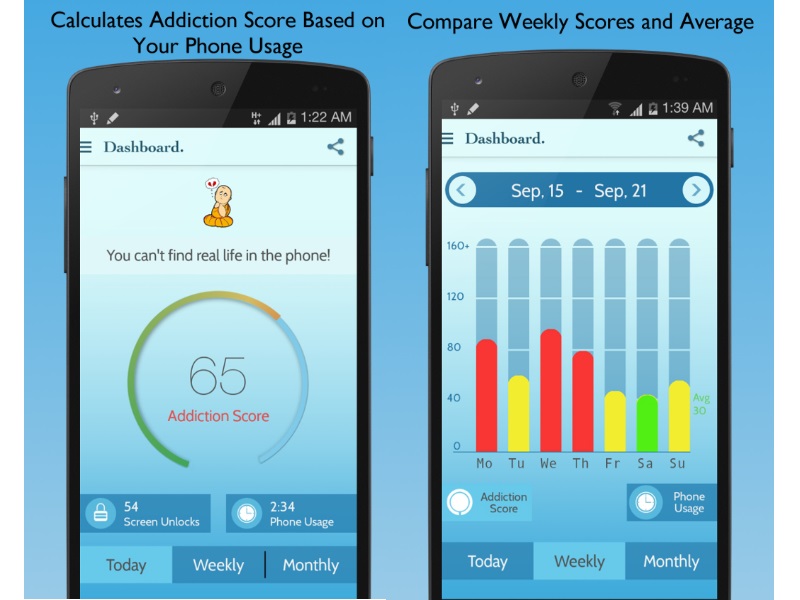 And boy was I shocked to find out that in a typical day, the number of screen unlocks I made easily surpass 100!
I always assumed I was a light user since I wasn't even on Instagram or Twitter. However, the time spent on Whatsapp, Facebook and reading blogs added up and it's somewhat crazy to me that I actually spent so many hours on the phone.
Unless the phone was placed quite far away from me (i.e. charging), checking for Whatsapp messages, FB updates or new blog posts became a reflex move. Yeah, a bad ingrained habit.
I realised I had become part of the "zombie train riders" who will always whip out their smartphones to entertain themselves during their commute. And to think I was chiding them.
What I Did To Break Free
It's painful to admit, but I think I was rather addicted to my phone.
Perhaps the addiction wasn't as bad as many others but I still felt it distracted me from more important priorities. I.e. planning my lessons, reading books and recommending them to my students, or exercising.
And I ain't a guy who thrives on multi-tasking or being bombarded with lots of stimulation.
Downloading the tracker was a start and after acknowledging the problem, I decided I would only check in on my phone every two hours (8am, 10am,12 pm and so on) and spend at most 10 minutes on it each time.
To limit my usage of the phone at home, I made it less accessible.
I place it far away from me when I am doing work on the computer or performing some household chores. And when I am out, instead of putting the phone in my pants, I put it in the bag.
You might argue that I might miss an urgent call or message this way. But seriously, how often do you get an urgent and important message? 99.99% of the time, nothing is life-and-death and almost any task can and maybe should wait for 2 hours.
At night, before I sleep, I make sure it's a book beside my bed instead of the phone. Doing that has also ensured better sleep for the past week.
And yes, since this is a personal finance blog, money saved since I consume less data. 
---
More time for priorities, better focus, and a more restful sleep. What's there not to like about reducing our phone usage?
Afterall, life happens when you are not on your phone. 
Do you have an issue with smartphone usage too? Would be interesting to hear from you!