Time really flies and it's been another year since I last updated our net worth on this blog.
Work is finally winding down with just one more student yet to finish her final year examinations. (Probably explains why I am blogging a little more frequently lately.) A year ago, our financial path appeared a little challenging after I left my job as a teacher and pursued self-employment.
Things were uncertain and I truly wondered if I was able to obtain enough students to make this transition viable within a year. Honestly, if you had offered an annual income of $30,000 for 2016, I would have taken it there and then.
So I am really glad that with two months to go (albeit it's the lull season), I have already clocked in around $35,000 and with two weeks of reservist in November, $40,000 appears likely. I have even managed to outsource some assignments to the Mrs, who I have to admit is working really hard and is probably responsible for 75% of the net worth increase this year.
Yes, our net worth sits at $590,000, with a quite shocking $60,000 increase from last year.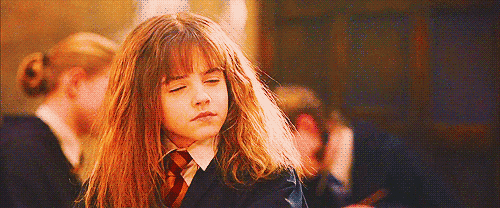 Cue one of my favourite gifs…
Here's the breakdown:
---
Liquid Assets*: $170,000
Besides our two OCBC 360 Accounts which easily makes up $100k there, we also have $21,000 of FCL bonds, $15,000 of SSBs and $20,000 worth of bullion and foreign currencies.
*Just a short explanation why we consider SSBs and FCL bonds as liquid while considering stocks as illiquid. The prices of higher quality bonds tend to be less volatile than 90% of stocks and there is a very very very high probability we can cash out these assets at values we purchased them at.
Short Term Liabilities: -$33,000
$10,000 worth of student loans for the Mrs. There's also another $23,000 that we pledge to return to our in-laws at an appropriate time. Those are the proceeds from an educational endowment plan they bought for my dear wife.
Illiquid Assets: $740,000
The flat is coming close to 4 years old and many flats around our area are close to completing their MOP. In fact, a quick check on resale flat statistics showed that three 5-room transactions had been made. 2 high-floor flats managed to sell at above $600,000 and a mid floor was sold for around $550,000.
My view is that if you are looking for a resale flat near Punggol MRT and Waterway Point, hold it off for another year. The supply is going to increase with more projects hitting the 5 year mark and one can then cherry pick and prices might come down.
Therefore, it's prudent to continue tagging a value of $500k on the flat. Same value I used for the past two years.
All right, I know some financial bloggers prefer not to include the value of their homes for their net worth calculation and I totally respect that. However, in our case, I believe we are prepared to rent if it makes financial sense to do so and if someone offers me $800,000 for our house tomorrow, no matter how attached I am to the house, I would sell immediately.
I am also making a judgement call by not including our CPF SA and MA balances since these are long long long term funds and unlike the OA, unable to be used to redeem debts too.
Therefore, when we add in our stocks and our CPF Ordinary balances, we come to a figure close to three quarters of a million.
Long Term Liabilities: -$287,000
My two siblings each have about $26,000 invested in the 15 HWW bond, which provides a 5% annual coupon. I have blogged about this here previously. And obviously, there is my home loan which is hovering at $235,000 right now. It's being chipped away very slowly with 27 years to go.
---
It's really quite incredible that in a year where both of us made major transitions into lower income jobs, we still managed to add $60,000 to our net worth without much or any help from the stagnant market. 
I hope our story can inspire others who are mired in a miserable job to take a leap of faith and try out something more in line with their interest. Something more exciting. Or at the very least, something more palatable than the current status quo.
Very likely, things are going to work out in the end, as we have shown. You really don't have to be financially independent before opting for a more satisfying lifestyle.