It's only been a few days into 2017 and I am sure you have made some new year resolutions with regards to Money and Love.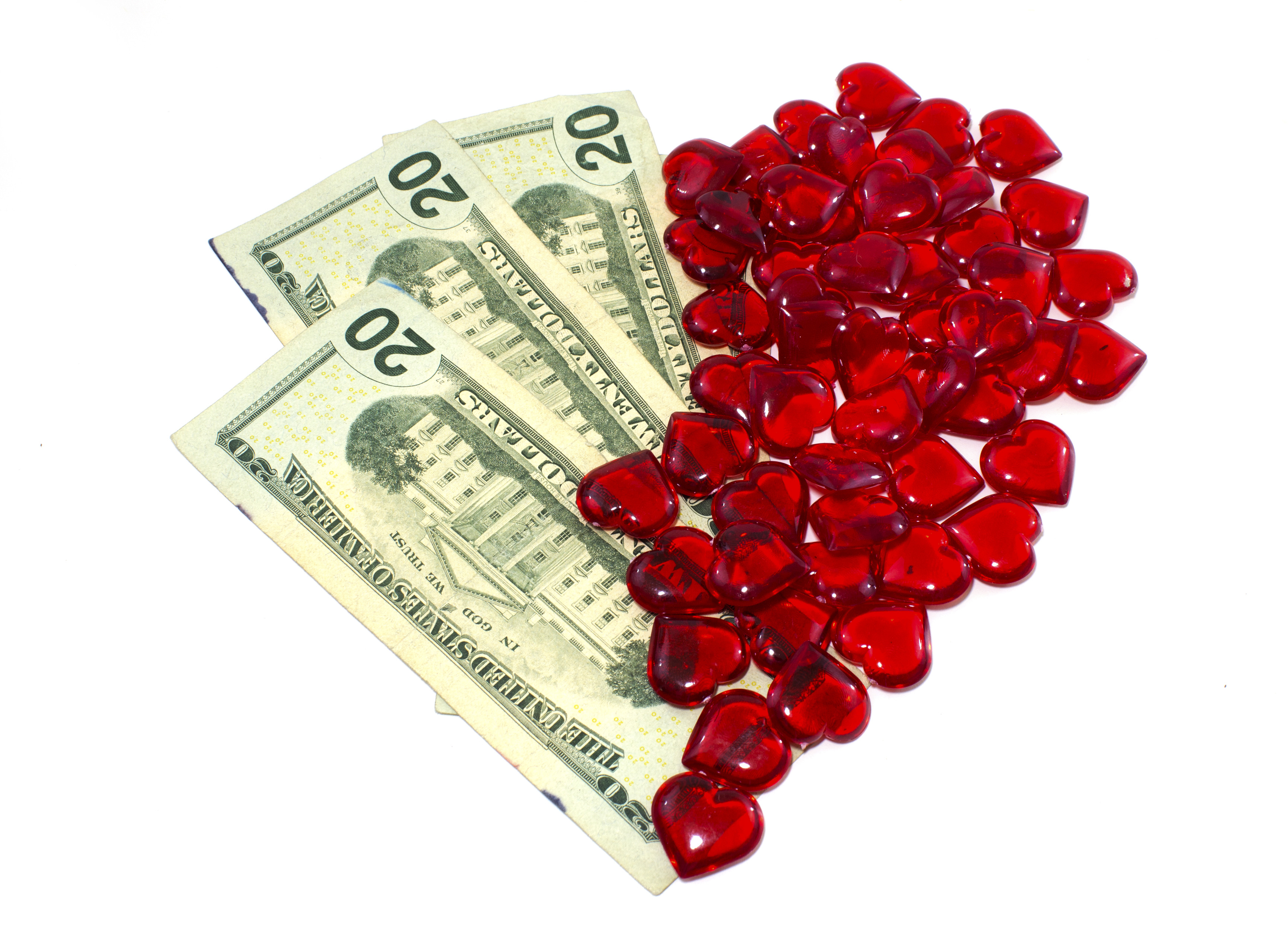 If you're single, are you hoping to get hitched in 2017? And how do you know he/she might be the right one?
Or if you're happily attached, perhaps your goal is to tie the knot? What are some common potential money pitfalls you wish you could avoid before getting married?
Or if you're already married, maybe you want to improve the management of your household's finances? Or start financially planning for babies?
To kickstart 2017, BigScribe has invited Christopher from TreeofProsperity, Lionel from Cheerfulegg and yours truly from My15hourworkweek together to share our thoughts and experiences on how we have managed money and love successfully so far.
Details of the event: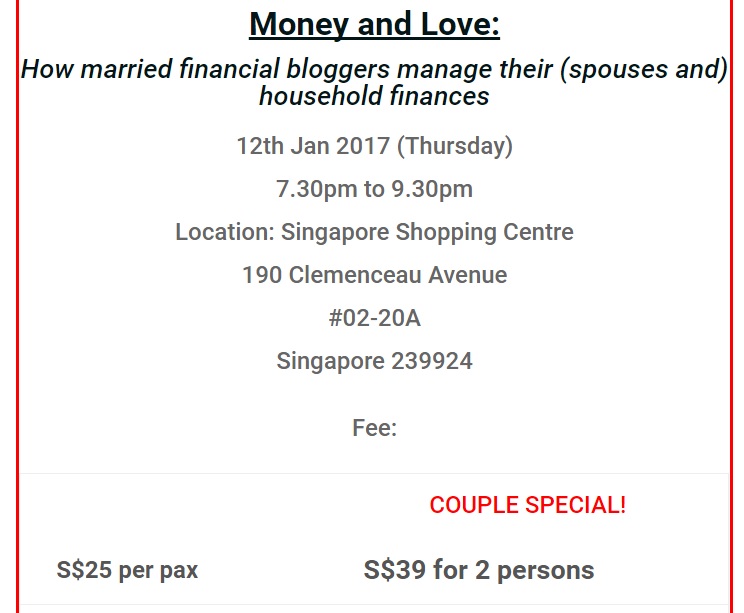 This will be my FIRST EVER TALK as a financial blogger and I will definitely be sharing stuff that has not been written on this blog before. Besides sharing how assets and expenses are maintained in our household and the reasons for such an arrangement, I will also showcase my own theory on how life satisfaction correlates with the various life stages we go through.
I am also almost 100% sure that Mrs 15HWW will be attending the event so it's a really good chance for you to meet us and put faces to the names you have been reading about on this blog.
So if you are free on the evening of 12 Jan 2017 (Thu), why not grab two tickets (priced at a very reasonable $39) and come down to Dhoby Ghaut and learn some tips from financial bloggers on how to manage your (spouse and) household finances.
You will probably need to move fast because the last time BigScribe hosted an event, all the tickets were snapped up within 24 hours!
There's only 65 seats this time round and I really hope to see some of my readers there that day.
P.S. Honestly, if I were not a speaker, I would definitely want to attend the event just to hear what Christopher and Lionel has to say since they are two financial bloggers whose writings I truly admire and enjoy!