A new year, a new beginning and a new format for the monthly portfolio updates.
As many readers have known, the 15HWW Permanent Portfolio is live and it will definitely be a part of future updates, along with my other investment strategies.
January has been a rather good month for local equities as the STI Index breaches the 3,000 mark once again. Let's see if this can be maintained and if the total value of $380,000 for our overall portfolio signals a good start for the rest of the year to follow.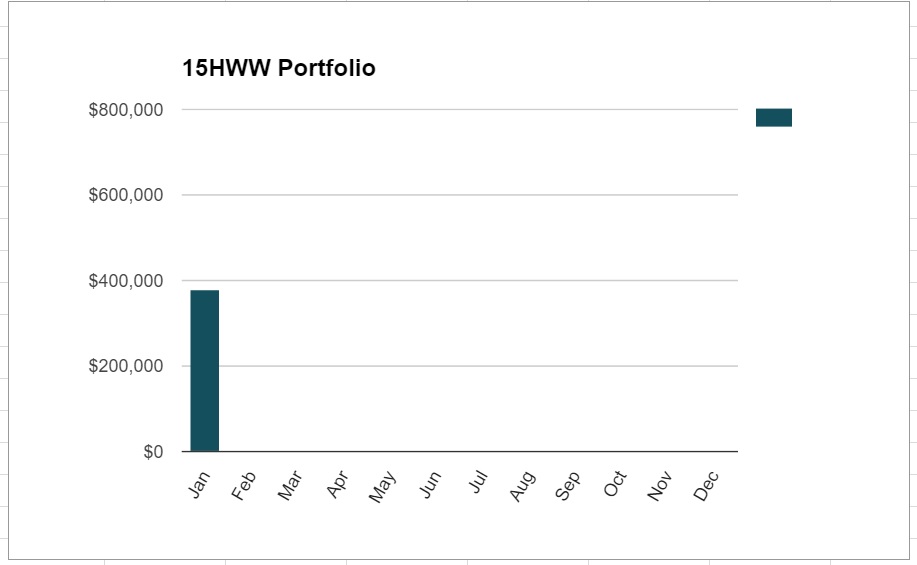 ---
1. 15HWW Permanent Portfolio
Even though this portfolio begins with a value of around $150,000, it was actually built over the whole of 2016 at a cost lower than $140,000 in total.
The price of Berk B is finally coming down slightly, along with the exchange rate. But the rise in price of gold and the STI ETF makes up for it, enabling this permanent portfolio to start off on a positive footing.

USD-SGD Rate: 1.42
UOB 50 Gram PAMP Gold Price: $2,757 x 6 = $16,542
---
2. Personal Picks
Slightly more than a week ago, I sold off 3000 shares of Semb Corp @$3.07. After accounting for this sale, this portfolio is still up by $5,000 over these 3 weeks.
A rising tide lifts all boats, including this.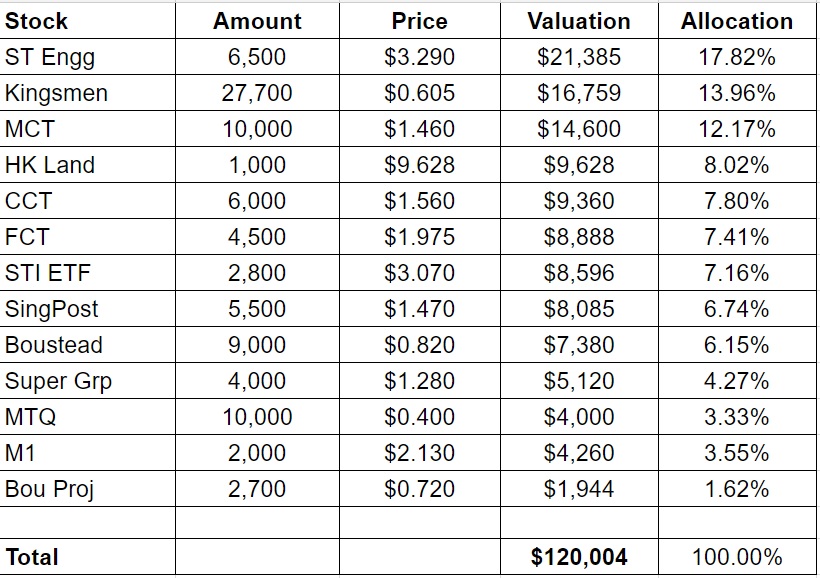 XIRR: 6.98% (Nov 2010 to Jan 2017)
---
3. BFP Picks
For obvious reasons, I will not be revealing the make-up of this portfolio. However, I can probably still document it by noting down a few indicators as shown below.
There is still a lot of room to grow since I only started this portfolio half a year ago.
Portfolio Value: $37,946
Number of local stocks: 2
Number of foreign stocks: 3
XIRR: 7.07% (Sep 2016 to Jan 2017) 
---
4. Warchest
This is the amount of cash or cash equivalents we have that is ready to be deployed into the markets.
Value: $72,000
---