This can be considered a flat month although the total value of the portfolio increased by about $3,000 to end up at $393,000. The appreciating SGD against USD and HKD mitigated some of the stock market gains and it's interesting that the consensus I sense is that the market appears more frothy than 2 years ago.
That's when the STI was near 3,500 compared to 3,200 right now. But the difference is that the US market continues to pull away and I guess many are just waiting for a pullback or even a crash in the US market to derail the local market.
Well, at this point, I am cautious, yet optimistic, judging by my exposure to equities.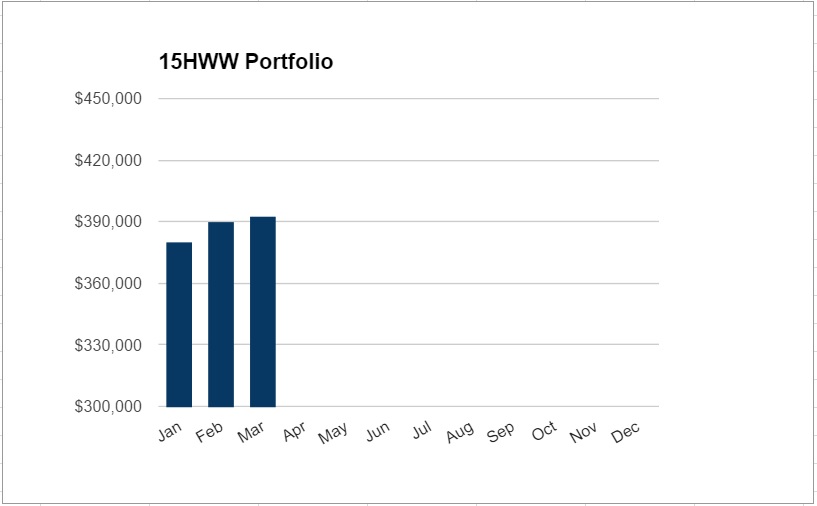 ---
1. 15HWW Permanent Portfolio
The gain in the STI ETF manages to offset the small drop in gold prices and the slightly depreciating USD.

USD-SGD Rate: 1.40
UOB 50 Gram PAMP Gold Price: $2,768 x 6 = $16,608
---
2. Personal Picks
Quite an active month for this section as I sold 2500 shares of ST Engineering @$3.58, 4500 shares of Singpost @$1.38 and 1000 shares of HK Land @USD7.12.
These sales were supposed to fund more purchases of higher yielding REITs but interestingly, the rate hike was totally priced in and prices of REITs did not drop much at all.
I am fine waiting a little longer and work on building patience.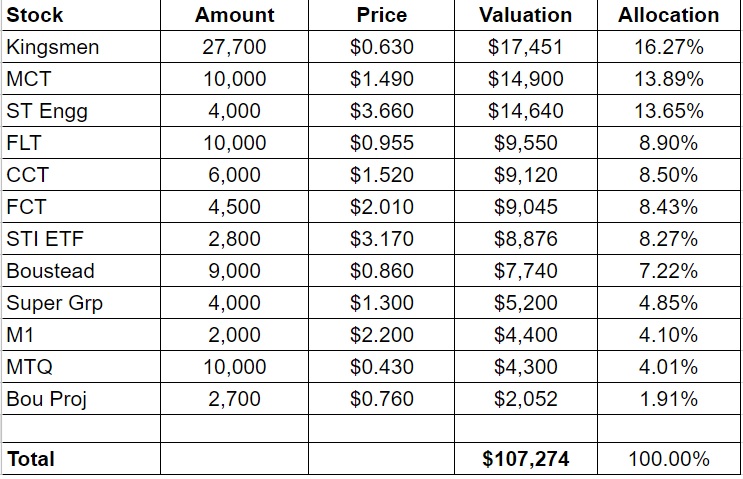 XIRR: 6.6% (Nov 2010 to Mar 2017)
---
3. DWI Picks
I subscribe to Dr Wealth Insiders (DWI). For obvious reasons, I will not be revealing the make-up of this portfolio. However, I can probably still document it by noting down a few indicators as shown below.
The portfolio was flat over the past month and I managed to add a local stock and another HK stock to the portfolio to bring the value of this section to above $50,000 for the first time.
Portfolio Value: $54,222
Number of local stocks: 3
Number of foreign stocks: 4
XIRR: 4.6% (Sep 2016 to Mar 2017) 
---
4. Warchest
This is the amount of cash or cash equivalents we have that is ready to be deployed into the markets. We managed to add $12,000, comprising savings from our active income and proceeds from our stock sales.
Value: $78,000
---