All I want to know is where I'm going to die so I'll never go there – Charlie Munger
What's both fascinating and cruel about life is how unpredictable it is. And at the heart of it all is not knowing when we would leave this world. Death tends to scupper the most well-laid of plans.
I find it very interesting that we tend to underestimate our longevity but overestimate the odds of being alive moments later. It's hard to imagine living till my 90s but I am (erroneously) absolutely certain I would still be around a few days later, a few months later or even a couple of decades later, so much so that I am delaying some form of gratification till those times.
But, really, should I be delaying those gratifications, when there's a possibility I might not get to live till then?
Nowadays, when I am making major life decisions, I ask myself this question "What would I do if I know that I am going to die 10 years later?". I have shared this thought experiment with some friends and it appears they have also benefited from contemplating this decision. And I thought you might too.
Why 10 Years Is The Sweet Spot
1. Long Enough Period To Make A Drastic Impact On Your Life
Just to illustrate how long 10 years is, the first iPhone was launched 10 years ago. It was a time when people were still getting used to the miracle that one COULD actually access the internet on a mobile phone.
And 10 years ago, this was how Obama looked.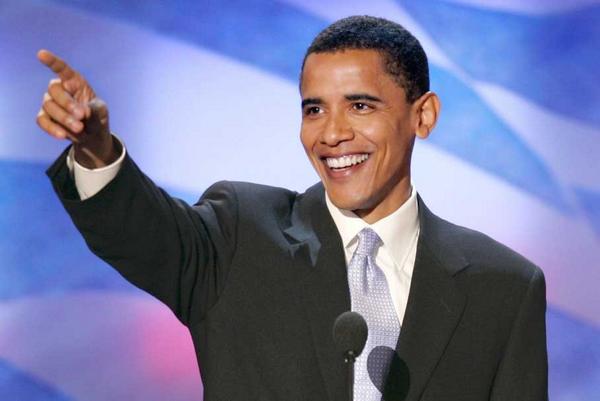 One decade is a considerable amount of time to make some deep and profound changes to the life that you are living right now. For me, it's amazing to know that 10 years is actually enough to see a potential child grow up to 9 years old.
2. Short Enough Period To Treasure The Time
Unless you are already in your fifties and above, or struck with a debilitating illness, most will be at least slightly disappointed to realise there's only 10 years left in their lives.
10 years is 120 months, 520 weeks and 3650 days. One just needs to reflect on how the past decade flashed by to get an epiphany that life is really too short to just be drifting along without direction.
3. Highly Personalised Answers
If 10 Years is replaced by 1 Year or 1 Month, the generic answers like "Put everything down and travel the world" are going to surface. I tend to get irritated at these answers too.
Because seriously, when it's 10 years, how many of us would really want to be travelling for the entire decade? And even if you want to, there is a huge chance you cannot afford it.
So if you contemplate this question deeply, there is a very high chance you will get an answer that is highly personalised and unique to you as a person and your situation.
Two Possible Outcomes
1. Minimal Change In Your Lifestyle
If you decide to continue doing what you were doing in the past year for the next 5-8 years, then congratulations!
You are probably already optimising your lifestyle and the odds are high that you have already found your ikigai.
Another possibility for this outcome is that you are a young lad with less than 6 digits of liquid assets to your name. So you're sort of stuck to a "not-so-great job" in order to accumulate enough funds to made the drastic change you desire. So keep on grinding.
2. A Drastic Change Becomes Inevitable
If your answer is something that resembles "tendering your resignation by next week", my question is what's stopping you from planning for this drastic change outside of this thought experiment? 
I am definitely not a believer that one should willingly suffer for another 3 to 5 years just to accumulate enough to achieve the much touted Financial Independence (FI).
The path to FI should look more like this:

Than this:

If you could afford to pursue your desired lifestyle for the next 10 years, the chances are very high that you have accumulated way more than enough to still be "suffering".
I think it would be more of a disaster to keep delaying gratification and not live till that day rather than running out of money twenty years later.
My Answer
I am definitely leaning more towards Outcome 2 but there are definitely tweaks I could make to improve things.
Right now, it is a really busy period for me and I am back working close to 40 hours a week. I am pretty bad at saying "no" when it comes to requests. The additional income is one thing but it is difficult to decline when I know I can help a student with extra lessons.
Would this situation change if I somehow know that I am going to die from a sudden cardiac arrest 10 or 20 years later? I highly doubt so.
I also start to understand that even after I have achieved FI, the odds are that most of the teething problems and challenges in life would still remain and life would never be "perfect".
I would still like to teach and I would still be frustrated during some lessons. I would still want to blog and occasionally it would feel like a chore to be typing stuff out. I would still love my wife and be with her although I have no doubt quarrels would occasionally break out.
Would being financially independent help with the above? Unlikely, really.
Therefore, our choices, behaviour and attitude are likely to have more impact on our happiness than the state of our wealth.
So reflect on your answer to this thought experiment and hopefully it brings a bit more clarity to your life.