The 15HWW portfolio reported good and steady increase for yet another month in this slowly rising market. The organic growth contributed about $2,000 with monthly savings responsible for the remaining $4,000. Standing at $412,000, maybe, just maybe, I might have to update the Y-axis before the end of the year. =p
There was no transactions for the past month and honestly, the next stock transaction is more likely a sale rather than a buy at this point in time.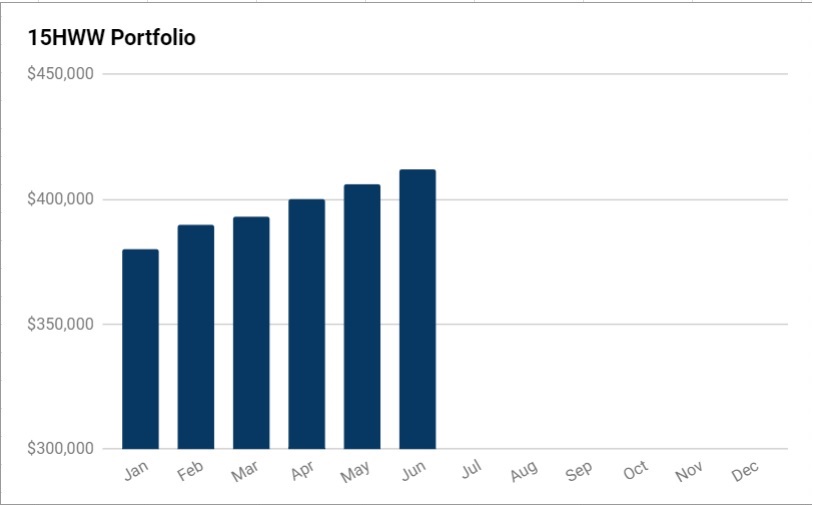 ---
1. 15HWW Permanent Portfolio
Berkshire B was responsible for most of the gains in the 15HWW Permanent Portfolio this month as the total value broke above $155k. The STI ETF is fluctuating at around $3.30 and Gold made a small retreat.
The FCL bonds also paid out close to $400 in coupons and this added to the cash portion of this portfolio. 


USD-SGD Rate: 1.39
UOB 50 Gram PAMP Gold Price: $2,771 x 6 = $16,626
Annualised Returns: 7.7% (Jan 2017 to Jun 2017)
---
2. Personal Picks
The value of this segment increased by $1,000. It looks really humble on a % basis but bear in mind that there was more than $1,000 of dividends generated last month too.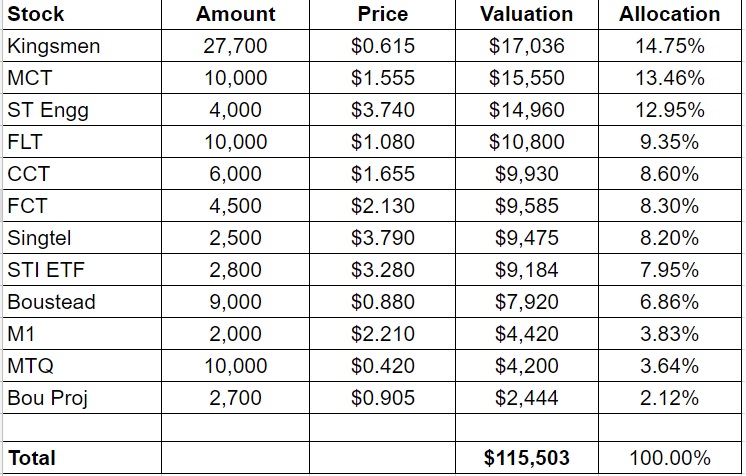 Annualised Returns: 7.2% (Nov 2010 to Jun 2017)
---
3. DWI Picks
I subscribe to Dr Wealth Insiders (DWI) as a form of diversification. Only time can tell if I had made a good choice. And for obvious reasons, I will not be revealing the make-up of this portfolio. However, I can probably still document it by noting down a few indicators as shown below.
The portfolio was pretty stagnant but some of the international stocks spewed out dividends which helped improve the returns.
Portfolio Value: $80,742
Number of local stocks: 6
Number of international stocks: 4
Annualised Return: 9.8% (Sep 2016 to Jun 2017)
---
4. Warchest
This is the amount of cash or cash equivalents we have that is ready to be deployed into the markets.
The value of the warchest would have been higher if not for the fact that some of the earnings went into buffing up our emergency funds. The Mrs is no longer an employee by the end of this month.
Warchest Value: $61,000
---