I think less than 10% of Singapore households spend above $15,000 in a month. In fact, from this piece of statistic, it seems that even those who stays in landed properties spend only an average of $10,000 a month.
So imagine you have $15,000 of passive income (in the form of dividends/interest from maybe a $5 million portfolio) EVERY MONTH. Basically, after finishing spending $15,000 in September, another $15,000 pops up in your bank account. For most, this is akin to having money raining on us every month.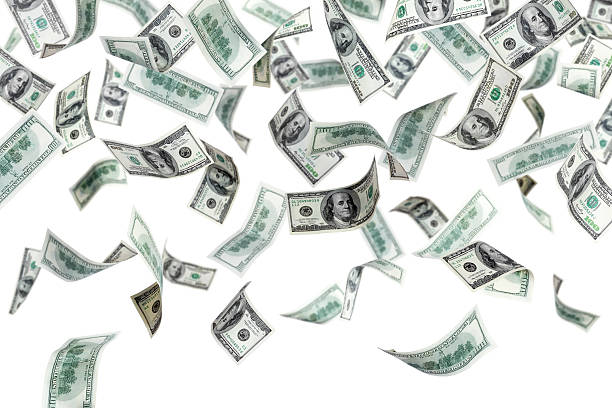 I thought it would be a useful thought experiment to see how I would allocate $15,000 in a month for our household. It would probably be able to provide some interesting insights on what we are giving up when leading a frugal lifestyle and whether we should continue working for money even after financial independence.
---
How I Would Spend $15,000 A Month
House ($4,000)
Since we are paying <$1,000 every month for our current place, I really thought allocating $4,000 to the house is bordering on decadence. However, using a mortgage calculator, I realised that at 2.5% interest rate over a loan repayment period of 25 years, it meant we could only take up a $900,000 loan.
With a $1 million budget, we could either buy a three-room Executive Condominium in less central/developed areas like Sengkang/Punggol or Bukit Panjang. That would allow us to enjoy amenities like swimming pools and gyms within the premises.
Alternatively, we could get a very big resale flat (Maisonette/executive flat) in a central area or one that comes with a great view (the Mrs will enjoy the view alot). My only requirement will be that it is a jogging distance to a SAFRA facility so that I can visit less crowded pools and gyms.
Transport/Car ($2,500)
Since even the cheapest car would likely cost at least $2,000 a month, I think I would allocate $2,500 to this category so that I can drive a "nicer" car like maybe a Camry, a Harrier or perhaps even a Merc A Class.
I know taking Grab/Uber makes much more financial sense and it's probably more convenient since one doesn't have to think about driving and parking. But if $15,000 of passive income is raining in every month, having a car parked downstairs is definitely a convenient option to have, however marginal it is.
Child ($2,500)
In the past couple of decades, the "typical nuclear family" in Singapore is a couple with two kids. Preferably a boy and a girl. However, judging from my social circle, the "typical nuclear family" for millennials will likely shrink to a family of three.
We don't have a child yet and the likelihood is that we will either have no children or at most one. $2,500 a month or $30,000 a year or $600,000 over a period of 25 years should more than cover above-average child care, tuition and local university fees and probably even provide him/her with some investment funds when he/she graduates.
Travel ($2,000)
$24,000 a year of travel budget would likely mean we could either take two long haul three week trips to Europe/America, or spend a few months to half a year slow travelling a region or go on a short vacation every other month.
It provides us with a lot of options to inject a bit of luxury and convenience in our trips and possibly visit more places we would otherwise not have gone in our lifetime. Likely no business or first class flights though.
Food ($1,000)
The likelihood is that we would still cook the same number of meals at home every week/month. However, with a $1,000 budget, when we are dining out, it means we can opt for restaurants more often than food courts/hawker centres. It's without a doubt that restaurants tend to be more hygienic.
Otherwise, we could maintain what we are doing right now and as a treat to ourselves, make a visit to top restaurants like Andre, Waku Ghin, Jaan or Burnt Ends once in a month. The Mrs used to work in an MNC in the food industry and she is quite enamoured by some of these top restaurants.
Basics ($1,000)
Besides groceries, this should include all the conservancy, electricity and water bills, phone and broadband charges and of course, some hospitalisation insurance. With $15,000 of passive income coming in every month, I really don't see any need to buy any more insurance.
A $1,000 budget should be able to get us fresh meat and seafood from wet markets, the freedom to switch on and enjoy aircon every day, upgrade to the best iPhones when we recontract our plan and an above average broadband plan. Which should be more than enough.
Gifts ($1,000)
The bulk of it would be allowances to the Mrs' parents. Honestly, I really don't mind taking $500 from somewhere to increase the budget for this section but I have noticed that most well-to-do folks tend not to provide too much gifts to their family and friends.
As I grow older, I tend to understand and appreciate this mentality better as "gifting" too much tends to cultivate a sense of entitlement and envy among the recipients of such economic outpatient aid. As they become more used to and dependent on these gifts, pulling the plug would often incur outrage, resentment and anger.
But there's no doubt we can afford to be more generous for weddings, baby showers and such events with a bigger budget.
Others ($1,000)
Any shopping for clothes, accessories, electronics and replacement of household appliances would fall under this category.
---
Conclusion
Some Marginal Improvements Cost Alot
The house and the car are the biggest culprits. There is no doubt upgrading in these two categories can lead to increase in standard of living for most but because most people feel the same way, there is big competition for these two resources, so improvement it can be marginal even though the outlay is huge.
At least for the house, it is still likely to retain its value and one could always "enjoy" and then sell 10 years later, although it's a well-acknowledged fact that people do not like to downgrade. Loss aversion is hard to overcome.
What I Would Still Not Spend On
There is no doubt that if a $15,000 monthly passive income materialises, the Mrs will have my full blessings to buy a big diamond ring. =p
But I probably will still not upgrade my $30 Casio watch as there is simply no value-add to me at all. I would probably still shop at Padini across the Causeway and at Uniqlo for my clothing needs.
Semi-Retirement Likely To Work For Me
Increasing our food and travel budget do not cost that much relatively but I believe they could add quite a bit of value to our lives.
Although I wouldn't exaggerate and say that I tap dance to my lessons everyday, I don't feel dread on hectic days and most work days are quite neutral for me. Honestly, there's a chance I might miss quite a few lessons in my upcoming lull period in November.
So yes, I am probably willing and eager to put in at least 20 hours of "work" a week for as long as possible to fund some of our "wants' even after all our needs are met.
After two to three years of detox from the corporate world, I can safely say that an early retirement does not appeal to me as much as before. 
How About You?
If you were to receive a windfall of $5 million that generates $15,000 of passive monthly income, how would you allocate this $15,000 on your household?
I would definitely be happy to hear from you!