This definitely isn't a "planned" post.
Last Friday, after the haze had somewhat cleared up, I decided to perform some errands and travel around Singapore. After all, it's Fare Free Friday! (And yes, it's fun hopping around buses and MRTs when you don't have to think about the costs.)
And interestingly, I ended up at Esplanade Library. It's been close to half a year since I popped by this library. Coincidentally, it was Children's Day and there was a workshop (SG50 /NLB 20 related?) where young kids were singing songs like Home. I was entertained while browsing around for movie titles.
And below is the stash for that day: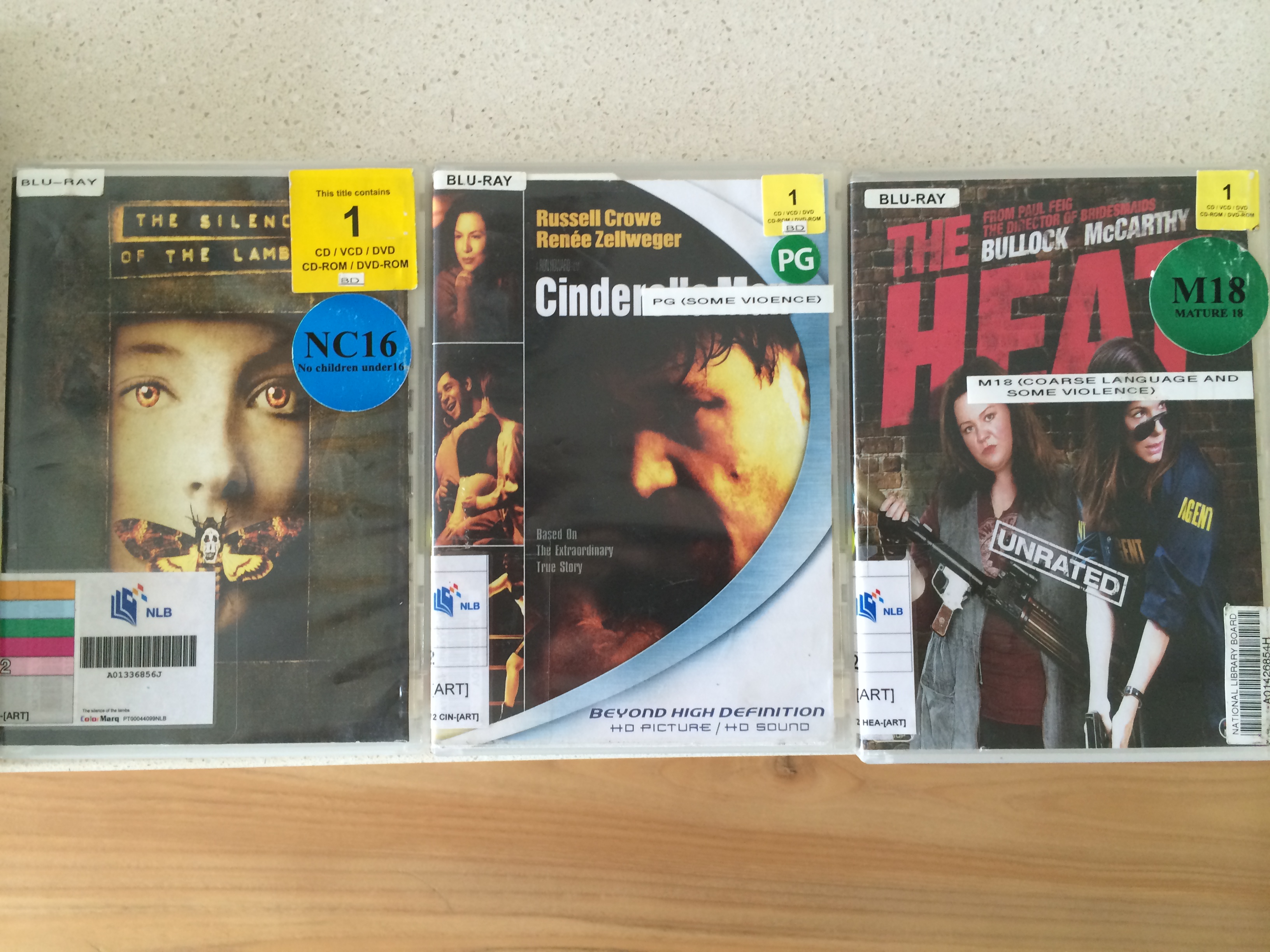 Seriously, why settle for DVD quality when you can easily treat yourself to Blue-Rays for free?! I know Blue-Rays are expensive, but so many titles are available to be borrowed for free in our local libraries!
Oldies like The Silence Of The Lambs, classics like The Cinderella Man and even something more light-hearted like The Heat for the Mrs. And there are tons more of titles available at the Esplanade Library. If I watch a movie every week, I doubt I can finish the collection in a decade.
Honestly, there is little need to catch the latest movies in theatres when there are so many other titles that we have not watched. Even though they are not the latest releases, they are just as NEW to us. 
You know what we will be doing for some of the evenings this coming week.
And then on Saturday afternoon, while the Mrs was giving tuition to one of our relatives in Bukit Panjang, I parked myself in another NLB library @Bukit Panjang Plaza.
I love malls, not because I love to shop. When I am not hungry/in need of food or doing grocery shopping in supermarkets, the likeliest place to find me in a mall is the library. You can call me boring, but I find the library the best sanctuary away from the hustle and bustle of malls. #Ihatecrowds
And guess what I found: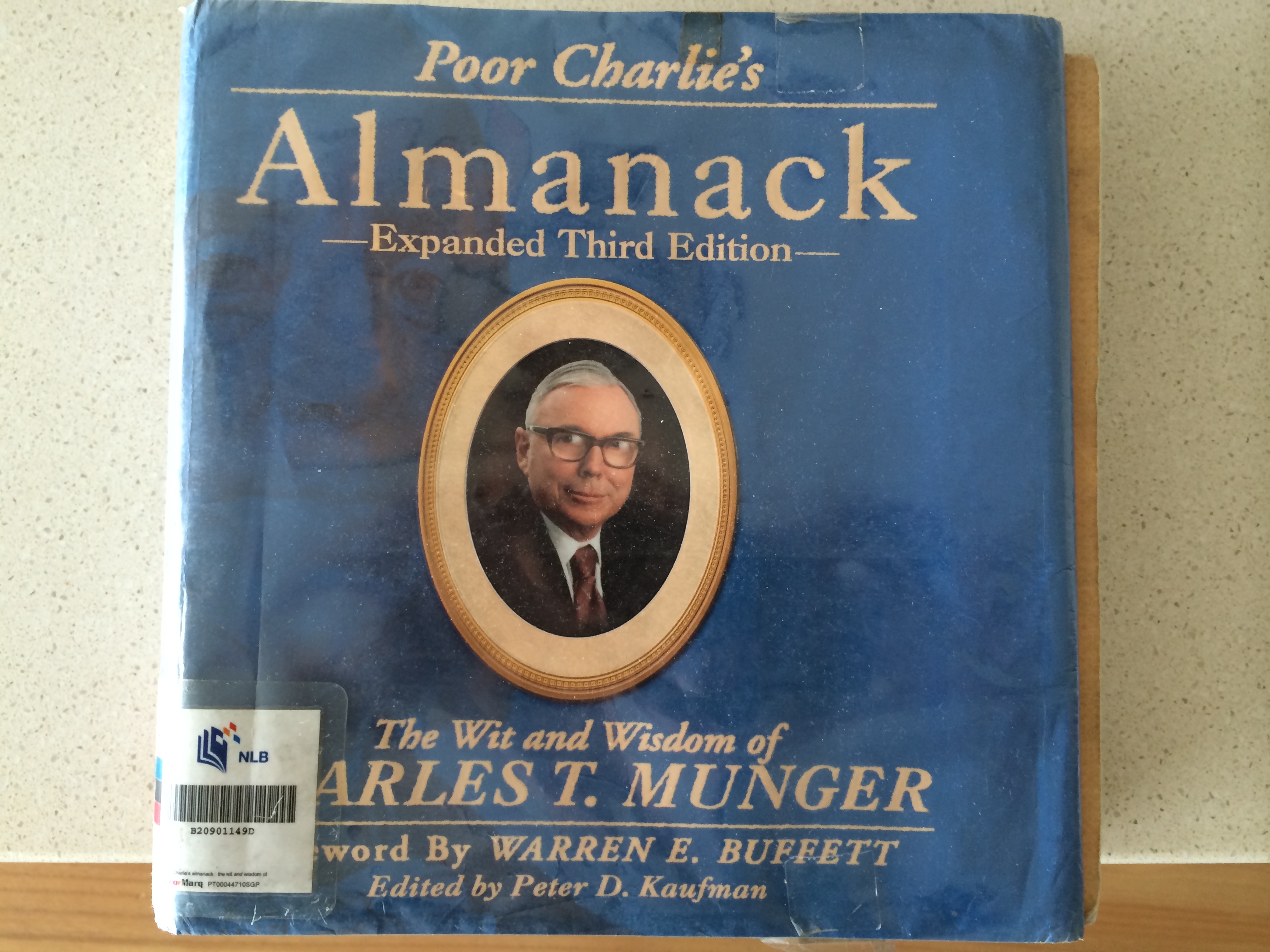 I haven't been this excited ever over a borrowed book since I discovered Early Retirement Extreme almost two years ago.
This is a difficult book to buy even in Singapore. I doubt any local bookstore carries it. One would have order it online and I suspect that after including shipping, the total bill would like exceed SGD$100. I even once told the Mrs that this book would make a great birthday gift for me.
Over the past two days, I have managed to consume almost 20% of it and honestly, it isn't an easy read. Munger's famed multiple mental models and choice of words have left me pondering over various sections. The Mrs could barely get through a few pages.
If reading Warren Buffett makes value investing look easy, I think one would be more acutely aware of the efforts and talents needed after reading this book.
Parting Sentence: I prefer to borrow, return and borrow again if I ever need to refer or enjoy that item one more time. Rather than buy, store for a few years/decades and having to dust it every few months or so.