In an alternate universe, I could easily be working as an employee in a tuition centre like "Learning Champs", drawing a salary and receiving employee benefits.
And imagine if such a scenario played out on me:
---
Learning Champs is running into financial difficulties and Mind Lab is taking over the tuition centre I have worked at for the past three years.
Mind Lab: Hi 15HWW, since you will be starting out with us as a new tutor, here is the financial package you will be receiving in 2017.
15HWW: Why is my salary being reduced to that of a fresh graduate when I have been working in this same tuition centre for three years? Doesn't my experience count?
Mind Lab: We are sorry to hear this but since 2017 is the first year you will be joining us, this is how we peg your pay.
---
Thankfully, in reality, the probability of such a scenario is rather remote in the industry I am currently in.
But our cleaners are not so lucky.
According to Labour MP Zainal Sapari, many cleaners have worked at the same place for many years, but every time they are hired by a new employer, their salaries are being reduced and annual leave reset back to seven days. As such, most of our cleaners have low salaries and poor benefits.

Somewhere along the model above, something has gone terribly wrong.
Are cleaning service providers pocketing huge profits on the work of our cleaners? Or are premise owners underpaying service providers and indirectly underpaying our cleaners through cheap sourcing?
The answer appears to be the latter and in 2012, the Labour Movement, with the Government's support, intervened to ensure a better livelihood for our cleaners.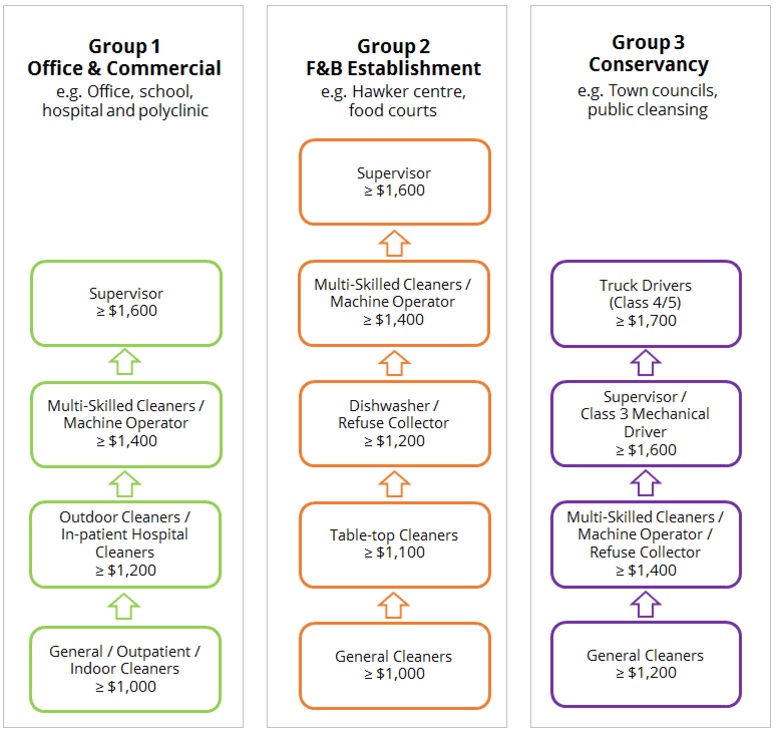 Besides ensuring that a minimum basic wage of $1,000 was paid to cleaners, the recommendations also ensured that improvements in standards and productivity translate into wage increases for cleaners as they move up the skill ladder.
As a result, median basic and gross wages of our cleaners grew by 9% and 12% per annum respectively from 2012-2015. This meant that over a period of three years, the median gross wages of cleaners rose by 40%!
However, the "reset" effect as explained above means that some cleaners are still very much shortchanged. In fact, Labour MP Zainal had mentioned the need to do more for the low wage workers, particularly in the areas such as annual increment and annual bonuses and annual leave. He had even suggested that the cleaning, security and landscaping industries take a leaf out of the transport industry and do something to better the lives of our low wage workers – the cleaners.
Therefore, NTUC, specifically the Tripartite Cluster For Cleaners has not rested on its laurels and recently, put forward a series of recommendations that should see the basic pay of cleaners go up by another $200 over the next three years.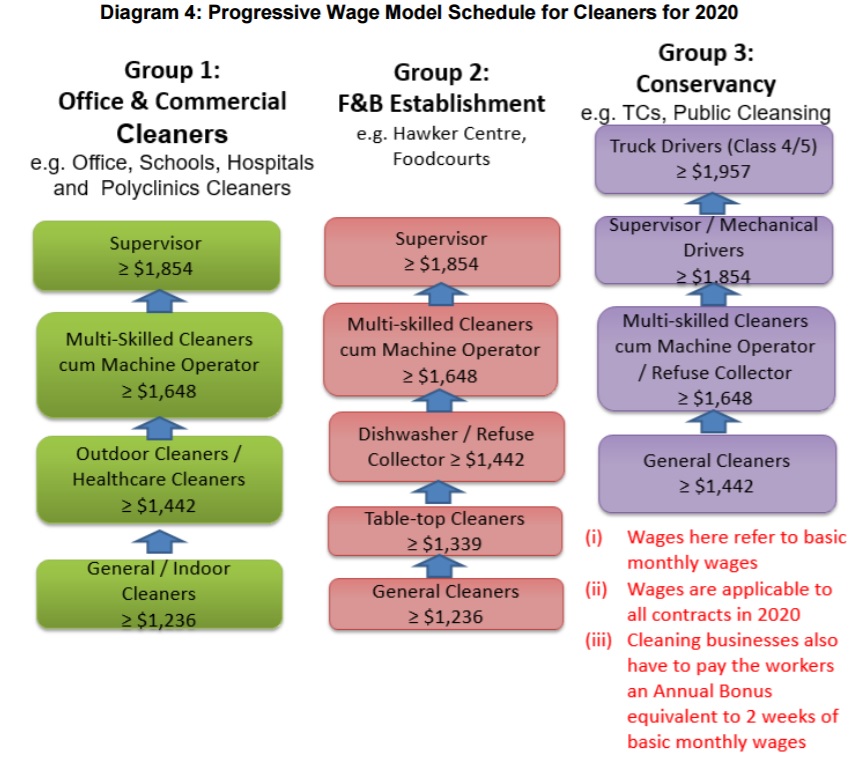 Besides a higher pay, our cleaners would also receive an Annual Bonus equivalent of at least 2 weeks of their basic monthly wages.
Hopefully, with a better remuneration for the effort they put in to maintain our clean environment, there would be less turnover and motivated cleaners will be encouraged to stay in the industry.
And if the above translates to higher costs for premise owners, I hope most of us as consumers would not mind paying more if the cost is passed down.
As I have always reiterated, I definitely would not mind paying $0.50 for most of my hawker dishes if most of the price increase is channelled to the pay of our overworked cleaners at hawker centres.
I am trying to help them.
Can you also help them by sharing this article, please?