This post has been a long time coming. In fact, ever since I read SMOL's take on blogging for hobby versus blogging as a business almost a year ago, I had wanted to pen down my somewhat scathing views. (And yes, if you're interested in this topic, do read the insightful comments on that post. ) 
However, I have refrained from publishing as I knew some feathers in this personal finance blogosphere could be ruffled. And seriously, I have enjoyed being part of this community. I really didn't want to hear things like:
"Who's this 15HWW guy trying to judge all of us? He's just somebody green and looking at his blog, it's a matter of time before he monetises it like all of us! Or perhaps, his blog is just not as popular as ours."
So what changed my mind?
For the long term success of this community and the interests of readers, I thought I needed to air some of my concerns after some recent events.
Income As A Motivation
First, let me clarify my baseline stance. I have no issues with creators of good content being rewarded monetarily. I have always wondered that if people would pay for books, why not blog content? But sadly, I might be the rare few that thinks that way.  😥
I have enjoyed the writing from bloggers like Musicwhiz, SGYoungInvestor, GetRichDiva & EarlyRetirementSG. However, due to various reasons, they have actually suspended their writing. Interestingly, there's little or no advertisements or sponsored posts on their blogs.
I do wonder if they would be more motivated to write if they received some form of renumeration. That would be a good outcome for me as a reader.
Possible Conflict Of Interest?
To be honest, until possibly half a year ago, I was quite naive about how "lucrative" blogging could be, even in something as boring as personal finance. I had assumed that advertisement revenue would be at most a few bucks a month and sponsored posts were going to pay like fifty bucks and worthwhile projects would be rare?
I had always believed that the only sustainable way to make a good living out of blogging would be to create your own unique product. And in the most traditional sense, that would be a book. But how wrong I was. When I found out that a successful local personal finance blog could rake in $400-$500 a month just from ads and sponsors, this was my reaction: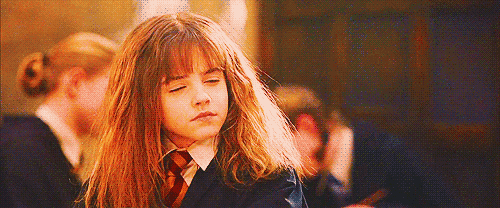 If I looked as cute as her, I would surely bring in more traffic…*erhem*
Ah, that probably explains why there's increasingly more financial blogs springing up. Already more than 55 and counting. A few hundred dollars a month is really pretty good money. In personal finance terms, that's equivalent to a $100,000 asset spewing out 5-6% dividends a year!
Many of us who blog take pride in aligned interests with readers. We pour scorn over investment gurus who charge exorbitant fees for their "Sure-Win" courses and criticise insurance agents whose fundamental interests are not exactly aligned with their clients. But are a few of us being hypocritical? Seriously, would we pay the full $$$ to attend that courses that we are "promoting"?
"Bloggers' interests are not in conflict with interests of readers like me! There's nothing amiss if I listen to their suggestions and attend xxx seminar or purchase yyy product from this platform. They must be inherently great stuff not to be missed!" – Loyal Reader
In the food blogosphere, where the $$$ rewards are multiplied 10-20 times, it's no surprise to find articles like this.
Let's just end off this part by saying that my parting words to all my students was to "learn to think for yourself". Even if the instructions came from me.
Always verify if there's a conflict of interest before you give your trust.
Competition Amongst The Community?
Personal finance and investment blogging is a very niche area. And my guess is that by and large, most of the bloggers attract the same kind of readers.
And advertisers and sponsors know this. If Blogs A and B have a better reach than Blogs C and D, stick to A and B. Why bother to advertise at Blogs C and D?
Aha! Competition created in this community.
Even though I have rejected quite a few (looked shady to me) commercial proposals, I have to admit that there were some products I was willing to use and endorse. But well, these products obviously went for the bigger boys in this blogosphere. And to put it simply, there are quite a few blogs that are definitely more well-established and popular than mine. Honestly, a tinge of envy but kudos to them because at the very least, in my opinion, those are great products to share with your readers.
Now, would there be more aggressive fellow bloggers in the future? Would bad blood result? I really hope not.
However, what I do know is that the whole Xiaxue vs Gushcloud incident can be traced down to this whole competition for advertising $$$.
Like what GMGH mentioned, in his own words, "editorials are not easy to come by in the financial world. Many things in the financial world are objective. Who is the cheapest broker? Which unit trust platform has the most products? What are the fixed deposit rates for each bank?"
There's likely to be only so many opportunities in this market. Hopefully, competition will not erode the support that has thrived in this small and niche blogging community.