As I begin planning how my 168 hours are going to be spent every week, I realised that I spend alot of my time on the local financial blogosphere. Besides using up to 10 hours drafting posts, many more hours are consumed reading what others are writing.
You see Cookie Monster above?
See the way he gobbles up those cookies? That is the same way I plough through articles that are related to personal finance.
Whenever I have pockets of free time, ie. commuting or waiting for the Mrs to browse and try out some dresses, I would subconsciously whip out my phone and browse through some of the latest articles on thefinance.sg or sginvestbloggers.blogspot.sg.
Simply because I do not want to miss out on a good article that can help me improve my personal finances or enhance my knowledge in this area. 
And since I was already reading almost everything that's produced on this local financial blogosphere, I thought: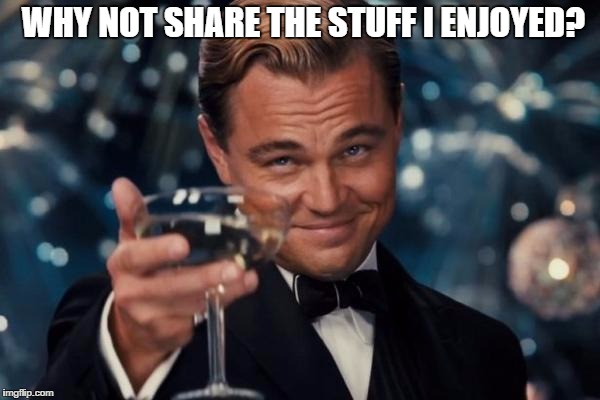 I know, I know. After taking out time to read through the articles of THIS blog, you are hard pressed to find more time to read. Yes, I perfectly understand that most of us are so busy with work that we find it hard to catch our breath on weekdays.
But how about weekends then? 
Like what Lionel at Cheerful Egg has said, reading is incredibly beneficial. And I promise I won't spam you with hundreds of articles. These articles should realistically take you less than an hour to digest. Split them up over two days and it's just half an hour on each day.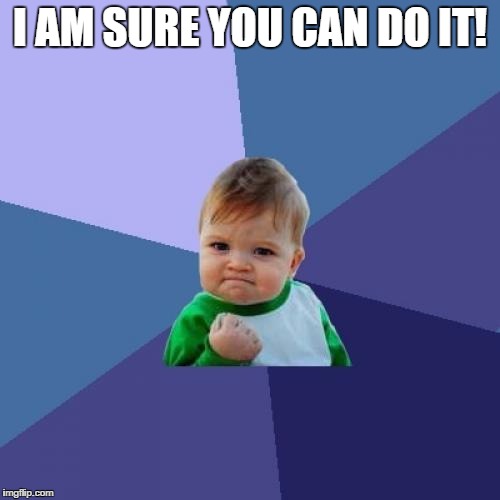 And that's provided you haven't read any of them over the past week, which is rather unlikely.
On my part, I will definitely stick to this new weekly initiative for at least a few months (test out how well received it is).
This week's articles and my reflections on them are detailed below. And as usual, any feedback would be warmly welcomed.
====================
STI ETF & Passive Investing
STI ETF: All You Need To Know (BigFatPurse)
This is probably the most comprehensive guide on the STI ETF that you can find on the entire web. Seriously.
Besides finding out the constituents that make up the Straits Times Index, you get to understand how an ETF works and the performance and risks of investing in the STI ETF. There's even comparisons made between STI ETFs and Unit Trusts that covers the Singapore market.
Finally, you get some solid advice on how you can purchase the STI ETF through the different platforms and whether you should do dollar-cost-average or invest via a lump sum format.
A must-read for anyone remotely interested in passive investing in the local market. Well, the highest compliment I can pay? I am tempted to put it as one of the pages on this blog.
My STI ETF Playbook (Got Money Got Honey) 
As the market recedes further, do you have a plan on how to utilise your cash position to maximise your returns in this (almost) bear market?
GMGH (a young dude I admire) came up with a plan for his $30,000 that detaches actions from our emotions.
It's worth a reference, especially when you find yourself unable to practice "buy low, sell high". And few things are as safe to average down than the STI ETF.
Is Automated Investing Right For You? (Doctor Wealth)
As a follower of Mr Money Mustache, Betterment is not a stranger to me and I do crave for a similar product to be launched in Singapore.
It appears that Doctor Wealth is looking to introduce automated investing and robo-advisory services in Singapore. Let's just say that if I can achieve worldwide diversification through ETFs coupled with low fees on their platform, I am going to be sold on their product.
I will reserve judgement until the service is officially launched and the full details are announced.
Budgeting

Mustachian Travel: Hong Kong (Singapore Money Mustache)
I have always wondered why some Singaporeans travel to Bangkok and Hong Kong on a quarterly basis. Afterall, it's just eat, shop and visiting commercialised attractions like how SingaporeMM puts it.
My hypothesis is that the savings on transport (flight tickets) and accommodation can be utilised better in Singapore and Mrs 15HWW and I actually performed a one week experiment last week. Will be blogging about it soon.
The Power Of Free (Forever Financial Freedom)
Considering how important frugality is to us, you must be thinking that our household loves freebies.
Nothing can be further from the truth. Like what B mentioned, there's generally a heavy "price" to pay for free stuff. Most likely, time has to be sacrificed.
Moreover, from my experience, free stuff are often inferior goods that either provides little value/use or spoils quickly.
Interviews
Since there's quite a few interviews this week and to avoid you reading just my (rather lengthy) reflections, here's my general take on interviews:
It's one of the most efficient way to find out the philosophy of that person and pick out their nuggets of wisdom.
SG Young Investment • Giraffe's Coffee: Investing, Budgeting & Mortgage Loan (GiraffeValue)
Interview with Got Money Got Honey:Market Valuation, Portfolio Planning and Facepalm (GiraffeValue)
Student Does His Homework To Invest (The Sunday Times)

Others
Freshly Brewed (Singapore Man Of Leisure)
The BreadTalk Soya Bean Milk saga raged on social media and one can find many opinions on it just by googling.
Most looked at this issue from the angle of cheated consumers, but SMOL managed to see the "positive" publicity to Yeo's. Seriously, if consumers can't differentiate fresh soya bean milk from Yeo's packaged drinks, they are doing something right.
And application to investing? Can we tell whether what we are investing in is really undervalued or is it just a value trap?
Rolf's 5 Sets Of Priorities In Life (Rolf Suey)
Rolf is a guy whom I have learnt a lot from, be it information on the oil-related industries he works in or his sharing on his life experiences.
I appreciated his H2F3 (easy to remember) for this post and his advice is likely to be useful and general enough to be applicable to most people. Like him, I don't believe in the traditional form of retirement.
3 Great Books To Read This Long Weekend (Cheerful Egg)
I believe reading is one of the most underrated qualities that most successful people possess. And apparently, Lionel agrees with me.
As for the 3 books that Lionel recommended. I have personally read The Happiness Project some time back. Enjoyed how she dedicated each month to improve an important area of her life and tried to maintain it for a year.
====================