Even though I write about many other topics and these expenses posts are a once-in-a-month-thing, it's interesting to note that I am probably known as "the financial blogger who tracks his expenses everyday for the past 2 years …wow… so disciplined".
Not that I am complaining though. At least some people remember me. I can't say the same for expenses in general though.
Most people's reaction when asked about their expenses…
Frankly, I really can't overstate the significance and usefulness of tracking one's expenses, even for at least for a few months.
Both the Mrs and I have gained weight n the past couple of months and we wonder why, until I tabulated the amount of money we spent on beverages, snacks and desserts. We wolfed down 6 bubble teas, 2 mango pomelo desserts and probably 4 frozen yogurts the past month. Not to mention some waffles and Bengawan Solo kuehs. #Nowonder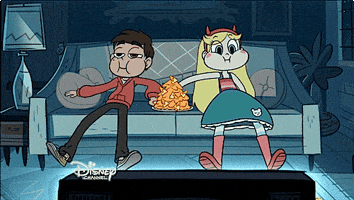 Just a reminder to ourselves "what not to become"…
If I did not record expenses, I doubt I would have noticed our increased sugar intake. And I also highly doubt I would have been able to guess that I spent around $3,900 in October, which, incidentally, is slightly below the average we have spent for the first 10 months of this year.
---
Eating Out: $748.30
Hawker ($305) – This was a busy month for both of us and we rarely cooked. Therefore, the amount of money spent on food courts and hawker centres was slightly higher.
Fast Food ($14) – Just two Mac meals from our own pockets. This also means that I was treated to quite a few fast food meals when I had tuition lessons.
Restaurants ($429.30) – We had a meal at PS cafe that set us back by close to $100. However, it wasn't a really great experience as the burgers we had were a little disappointing. We would definitely prefer our anniversary meal at Dragon I in Johor Bahru. Sai pang xie, french beans, a meat dish and premium green tea which only costs us about $35.
Groceries: $26
Supermarket ($26) – 3 trips to NTUC and yes, part of it was to grab some cockroach repellents. After almost 3 pest-free years in our new place, they are finally here! Urrgh…
Beverages & Snacks: $117.10
Beverages ($21.40) – 6 cups of bubble tea, of which 5 are KOIs! Increase in sugar intake!
Snacks ($96.30) – Sugar intake is really increasing as we are slightly hooked on the frozen yogurt craze. We introduced our nieces and nephews to IIao IIao and Milk & Honey and these desserts are definitely not cheap! Even though the wallet is getting lighter, our weight is not reduced!
Utilities: $170.52
Electricity, Gas & Water ($96.19) – Electricity usage stayed at roughly the same level with  278kWh used. With the haze subsiding, we are finally sleeping without aircon again! Say goodbye to dry skin.  20KWh of gas and 6.4 Cu M of water make up the rest of the utility bill.
Cellphones ($74.33) – $42.33 for the Mrs' plan after the upgrade and $32 for mine.
Transport: $100
1 EZ Reload transaction for each and no cab trips for the 2nd month in a row!
Departmental: $193
Clothing ($167) – I bought a pair of Crocs (act as spare) as there was a sale and the Mrs got a pair of Skechers for daily work use. I got some pillow sheets too!
Toys ($26) – Our neighbour invited us to their place for fish head curry and we bought a toy for their cute kid.
Miscellaneous: $656
Software ($342) – Some software to aid in the revamp of this site, a domain for my new tuition business (more of a freelance nature), and tried out some Fiverr services. 
Others ($24) – Had a haircut in a salon in JB. A rare indulgence for me. And a movie in JB for two that only costs $10.
Gifts ($290) – The Mrs bought Crocs for her uncle (min 2 for a 30% discount), a cake for her aunt's birthday, an ang bao for her another house warming ang bao for the Mrs' cousin. 
Total: $2,010.92
Overall Total: $3,832.92 (included fixed expenses of $1,822)
---