If not for my printer purchase, November would have been the most frugal month this year. I would have spent just $3,100, slightly below the $3,120 in January. Surprisingly, this coincides with the fact that I am finally a little busier as my tuition freelancing has sort of picked up. Maybe, less time to spend money?
So right now, I also know I can't go below January's expenditure since December is going to be a crazy spendy month with a couple of weddings, gift exchanges and of course, some nights of fun and partying!
Let's bring on the season of giving and making merry! And in case you need some tips on how to save some money this month, check out this article with tips from many financial bloggers, including yours truly!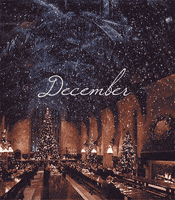 ---
Eating Out: $744.20
Hawker ($252.60) – On a weekday with no cooking, both of us are spending around $15 easily on two meals. There's no reason to cut it (we enjoy our Nasi Briyani from time to time), unless we cook more often.
Fast Food ($39.60) – Quite a few Mac meals this month. We are starting to have breakfast outside on every Fri and quite unfortunately, Mac is a convenient choice.
Restaurants ($452) – If not for a $200 treat, this would have been one of the lowest monthly expenditures on restaurants ever! We spent a little more time at food courts or on fast food and with many weekday nights occupied by lessons, there are less opportunities to dine out and splurge.
Groceries: $72
Supermarket ($39) – We did some light cooking this month and bought some mushroom, veg and of course, fruits for our breakfasts.
Market ($33) – We bought some nuts in the Bugis dry market. Not only do they make great everyday snacks, we bought extra and stored them in the freezer before the price hikes during CNY season.
Beverages & Snacks: $39
Beverages ($15.40) – 2 cups of bubble tea, some sugar cane and soya milk drinks.
Snacks ($23.60) – A couple of yoghurts and some waffles!
Utilities: $173.94
Electricity, Gas & Water ($86.86) – Electricity usage stayed at roughly the same level with 285kWh used. With no more haze, we are sleeping without aircon much more often again! 6KWh of gas and 5.4 Cu M of water make up the rest of the utility bill.
Cellphones ($87.08) – Slightly higher this month as I exceeded my data plan. I realise I am spending much more time on my phone these days and there's perhaps a little addiction going on.
Transport: $150
1 EZ Reload transaction for me and two for the Mrs. As I work from home more often these days, my transport fees are unlikely to exceed $50 every month.
Departmental: $480
Clothing ($40) – The wife bought a new piece of clothing in preparation for the upcoming CNY.
Electronics ($440) – To facilitate my new role as a tutor, I replaced my printer with a much more efficient model. The printer itself costs about $350 and I bought another toner to go with it.
Miscellaneous: $61.50
Others ($11.50) – The Mrs caught a movie by herself when I went for some complimentary investment seminar a few Saturdays ago.
Gifts ($50) – Attended a baby shower with the Mrs as she welcomed a new nephew to her family.
Total: $1,720.64
Overall Total: $3,542.64 (included fixed expenses of $1,822)
---