Simply put, the past month has been quite a bloodbath for my portfolio. It really appears that the sky is falling, at least for the oil counters.
The price of Sembcorp, a stock that I owns, probably dropped around 25% in the past 3 weeks alone. KepCorp, a favourite among some dividend investors, fared worse. With 3,000 Sembcorp shares bought at an average price of around $4.75, I am probably staring at a 40% loss just from this counter. I didn't cut losses early enough, but I can console myself for not having averaged down blindly over the last few quarters. 
If you survive to tell the tale…
Although I am not immune to "greed and fear", the good news is that I am REALLY not losing sleep over my investment losses. Among my stocks, the exposure to oil and even commodities related companies is reasonable and the cash and bond components in my portfolio are helping me to weather this storm quite smoothly. In fact, I used some cash to purchase 2,800 shares of STI ETF @$2.76 last week.
As we enter bear market territory, this will also be my LAST portfolio update in this form. You will not be surprised at this if you have noticed that instead of buying individual stocks, I have only been buying the local STI ETF in recent months. I have talked about a change in my investment strategy for some time and I will be explaining it over three articles within the next month, before the next update. 
Stay tuned, and just in case you are curious, the portfolio declined by $10,000 over the past month alone, more than the dividends I received over the past one year. If this is your first bear market like me, welcome to the stock market, folks.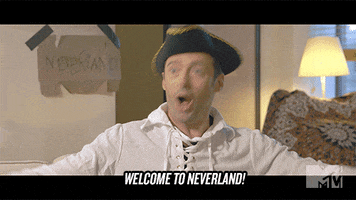 **********
Dividends received in November 2015: $255.60
PLife Reit: $134.40
MCT: $121.20
Dividends received YTD: $7,227
**********
Stocks (As at 18th January 2016)
| | | | | | |
| --- | --- | --- | --- | --- | --- |
| Stock | Amount | Price | Valuation | Dividend | Est. Income |
| STI ETF | 9,800 | $2.660 | $26,068 | $0.1000 | $980.00 |
| ST Engg | 4,000 | $2.860 | $11,440 | $0.1500 | $600.00 |
| Kingsmen | 17,000 | $0.650 | $11,050 | $0.0400 | $680.00 |
| Wilmar | 4,000 | $2.670 | $10,680 | $0.0750 | $300.00 |
| OCBC | 1,200 | $7.800 | $9,360 | $0.3600 | $432.00 |
| PLife Reit | 4,000 | $2.180 | $8,720 | $0.1152 | $460.80 |
| Dairy Farm | 900 | $8.800 | $7,920 | $0.3200 | $288.00 |
| MCT | 6,000 | $1.280 | $7,680 | $0.0800 | $480.00 |
| Boustead | 9,000 | $0.805 | $7,245 | $0.0400 | $360.00 |
| Semb Corp | 3,000 | $2.360 | $7,080 | $0.1600 | $480.00 |
| Jard C&C | 200 | $33.400 | $6,680 | $1.1093 | $221.86 |
| LKH | 10,000 | $0.560 | $5,600 | $0.0300 | $300.00 |
| Genting | 8,000 | $0.680 | $5,440 | $0.0100 | $80.00 |
| M1 | 2,000 | $2.600 | $5,200 | $0.1890 | $378.00 |
| MTQ | 10,000 | $0.455 | $4,550 | $0.0400 | $400.00 |
| Super Grp | 4,000 | $0.685 | $2,740 | $0.0310 | $124.00 |
| Bou Proj | 2,700 | $0.655 | $1,769 | $0.0000 | $0.00 |
| | | | | | |
| | | Total | $139,222 | | $6,564.66 |
Others (As at 18th January 2016)
| | | |
| --- | --- | --- |
| Asset | Valuation | Est. Income |
| OCBC 360 Account | $60,000 | $1,320 |
| FCL 3.65% Bonds | $20,580 | $767 |
| SSB (Oct 2015) | $15,000 | $166 |
| | | |
| Total | $95,580 | $2,253  |
Total Valuation = $234,802
Total Est. Annual Income = $8,817.66