I will be the first to admit that I am more wealth conscious than health conscious. Not surprising, since I started a personal finance blog instead of one touching on fitness or diet? However, I have always understood the importance of good health. After all, what's the point of an early semi-retirement if I am spending the rest of my life in a wheelchair?
Blessed with good metabolism since I was young, lucky me has never really been "fat". Nonetheless, it's getting increasingly difficult to prevent my belly from getting bigger the past couple of years. If this continues, it's highly likely that I might have to approach a good friend of mine, Glanies, for some help. 
I got to know Glanies while I was on my exchange program in Vancouver many years ago. And I would never forget that when I contracted H1N1 in a foreign land, it was her medicine that gave me much needed relief. Therefore, since this humble blog receives a little bit of traffic (~1000 views a day), when I knew that she had started thehabitengineer.com to help people to lose weight, I asked if she wanted to do a guest post over here. 
She has duly obliged and to bring her point across, she even put up "unglam" photos of herself and Melvin. Seriously, I was pretty shocked at how open they were (considering I am still somewhat anonymous)! And her e-book totally ROCKS! I didn't realise I have been practising Habit 2 subconsciously for my entire life!
So if you're thinking of permanently losing weight just like the Mrs and I, you will surely benefit from her sharing below.  
---
Hi, This is Glanies here and I can still remember my days as a poor student. I had the energy and vigour to do so many things (travel, learn new sports/hobbies, volunteer) but could only do some because of erm… very limited finances. Now, as a financially independent adult, I have the money to do many of these things, but when I look at older adults around me, I wonder if my body can continue to support these dreams as I get older.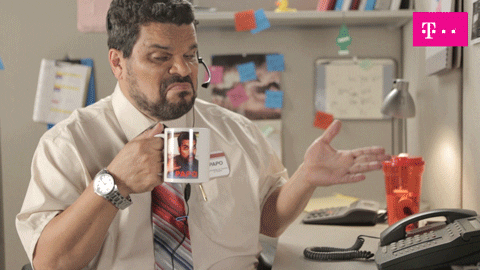 A friend 10+ years older than me gets huge bonuses from his company, but has been complaining about his knees. He loves extreme sports but he can't do any of them even though he can afford to do so. He is overweight, and he is quite sure his knees will give way should he decide to scale a mountain.
Another friend 20+ years older than me is very established in the corporate world, holds many assets and can retire comfortably. She loves dressing up and looking pretty but can't fit into her favourite figure-hugging dresses.
Catherine Salway, former Brand Director at Virgin, who was earning a six figure salary, revealed how the pursuit of wealth had hurt her health. "It didn't feel as good as it seemed," she said. "I was two stone overweight, drank far too much, and my moods were up and down, oscillating between stressed and depressed. I was cash-rich but time-poor, rarely seeing my family and friends, eating and drinking far too much."
The striking similarity these people share is the fact that they have lived or are living crazy, busy lifestyles.
Guess what? I live a crazy, busy life too. Hmm… What does that say about my future, and if you are also living a crazy busy life, what does it say about yours?   
The link between poor health and working at a full-time job is rather worrying. Many people around me who work in offices complain about the inevitable weight gain and talk about it like the plaque that cannot be escaped. When I progressed from a rather physically active job to a new desk-bound job this year, an ex-colleague said, "I'm so happy for you! But you're bound to gain weight!"
Seriously?
Well I can't fault her since she's got her statistics right. A study by CareerBuilder showed that more than half (55%) of full-time workers consider themselves overweight, and 41% have gained weight at their present jobs. I suspect that if we were to survey only people living crazy, busy lifestyles, like you and I, the statistics would be way higher.

You know exactly what a crazy, busy lifestyle is like. Tight deadlines, multiple projects, late nights and stress are no strangers. Well the good thing is it comes with job satisfaction and financial power (hopefully). The bad thing is it encourages bad eating habits (e.g. skipping meals, stress-eating, eating convenient processed food) and sedentary living. Exercising becomes something that is a luxury, a good-to-have when time allows. Eating well only happens when it does not take too much effort.
We tell ourselves that it is ok to skip lunch so that we can squeeze out just a little more time to continue working on an important project. I've told my colleagues to go for lunch without me too often for my own good. We say it is ok to skip exercising because we had a hard day at work and deserve a break. Done that too! We treat ourselves to ice cream/cakes/snacks all the time because life is always, very hard. Oops.   
Then we end up complaining about how uncomfortable our jeans have become and how it is hard to find clothes the correct size. We end up shopping for clothes that are one size bigger. It gradually becomes harder to get through the day with the same level of energy. Soon, we start panting real hard when climbing stairs. The next thing we know, we'd end up like the two friends I mentioned earlier.
Full of wealth but poor in health.
Must we really live our lives like this?
We don't have to.
Busy (and eventually or already wealthy) people can enjoy great health too!
I had started 2015 worried that I'd end up a victim of the all mighty Weight Gain Monster that has plagued so many office workers. My new office job was intense. I was given hard deadlines to do work which I didn't know how to do! I had nightmares the first three months and my close friends thought I was depressed every weekend they saw me. Bleah.
Fast forward to the end of 2015, I am not only more efficient, capable and happy in my job, I have maintained a healthy diet and active lifestyle despite all the busyness. To top these off, I managed to lose excess body fat this year, and am the leanest and strongest I have ever been in my life.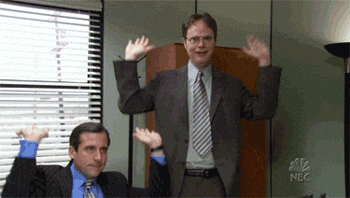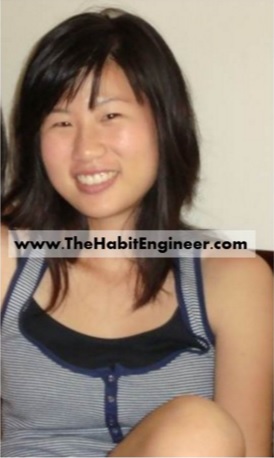 Chubby Glanies then (2010)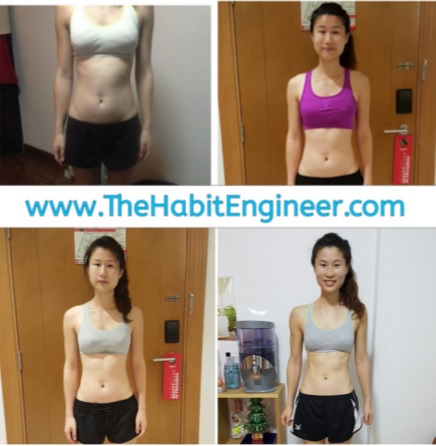 Glanies' transformation in 2015
Another person who is living proof that you can have both health and wealth is Melvin, my husband. He is a touring audio engineer who travels very frequently and has an unpredictable work schedule. His work days stretch for as long as 20 hours. He used to be overweight, but with some clever lifestyle tweaks, managed to lose 20kg, maintained the weight loss and, at the end of this year, is more ribbed than he has ever been in his life too!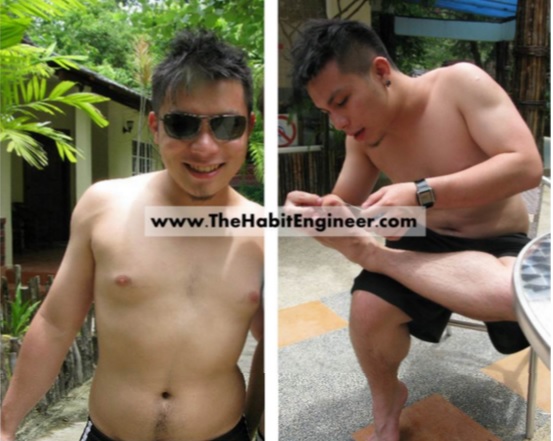 Melvin overweight then (2011)
According to him, he was sucking in his tummy when taking this photo.
Well, 10 points for effort! 0 points for results.:P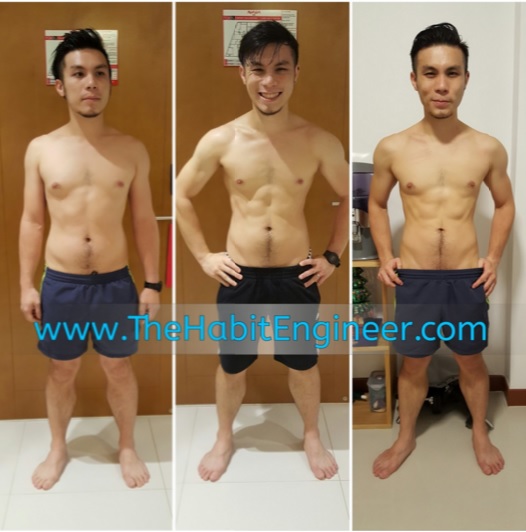 Melvin's transformation in 2015
We are living proof that you can defeat the evil Weight Gain Monster. In fact, if you are a busy professional as well as an investor, you already have the necessary skills and aptitude to attain permanent weight loss despite living a crazy, busy lifestyle. In the next post here, I'd share with you three lessons that you have already mastered as an investor (probably from My 15HWW here), and how they are integral to successfully losing extra weight and keeping it off.
While waiting for the next post, here's a free e-Book for you to learn the exact habits that Melvin and I used. You'd learn
How to start burning fat today

Our #1 secret weapon for permanent weight loss

The exact eating behaviours for permanent weight loss
Get the free e-Book titled 21 Essential Habits for Permanent Weight Loss here! 
---