I am experiencing some form of lifestyle inflation with the recent opening of Waterway Point. Instead of settling for a simple and cheap cai peng at the food centre nearby, I have been frequenting the restaurants at the mall.
For example, with some time to burn before my next lesson today, I am seriously tempted to visit Bali Thai and enjoy their weekday promotional meal.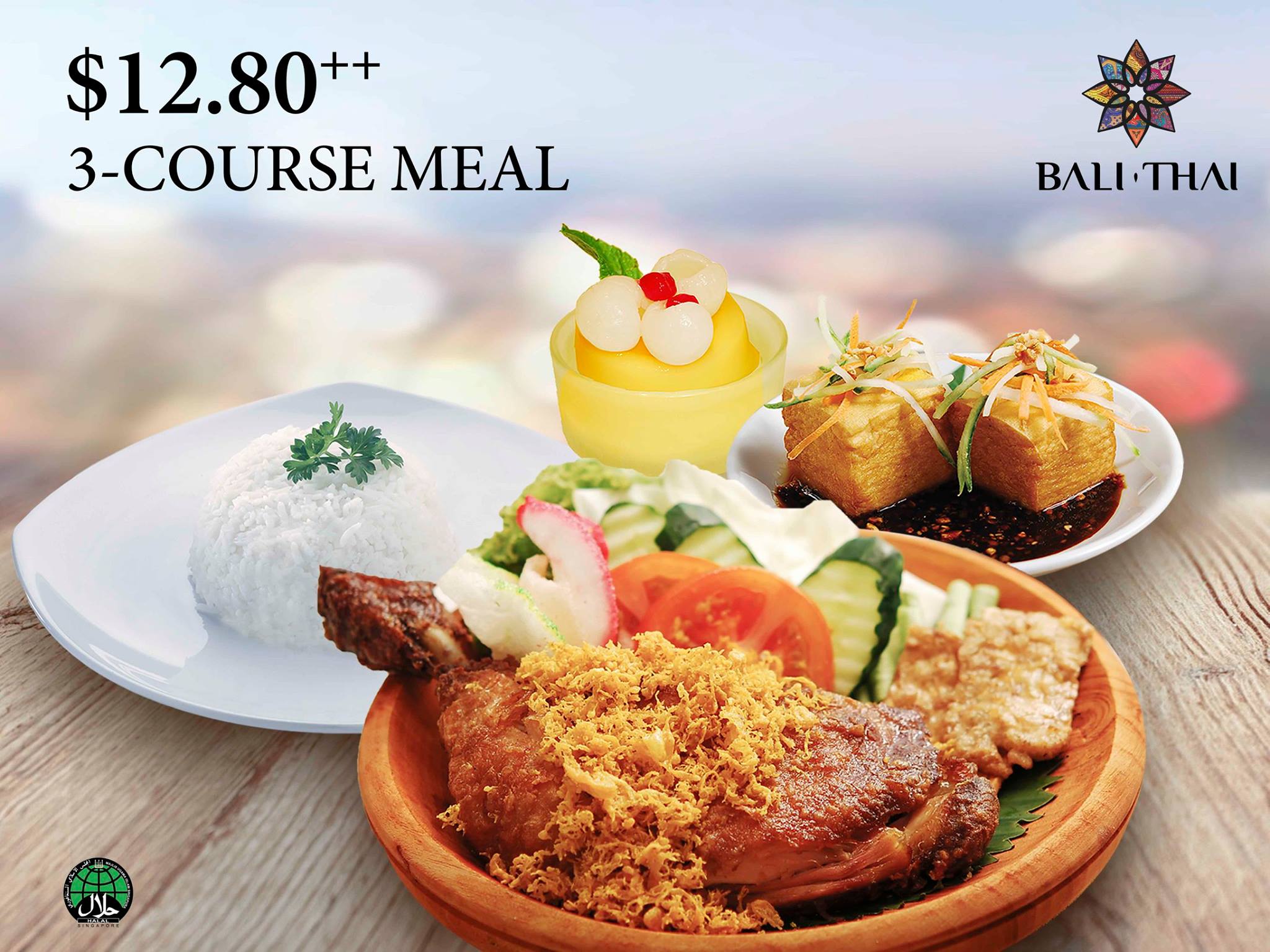 The total bill would probably add up to $15 but I would convince myself that it's worth it since it's both a late lunch and an early dinner. The food is much nicer than the food centre or the food court and moreover, I would get to enjoy my book in a nice environment too.
Thus, it's not surprising that food expenses has gone up recently, and perhaps it could stay that way? Afterall, our expenses in March still came in below $3,400!
---
Eating Out: $875.90
Hawker ($268.90) – I think on average, we are spending between $250-$300 on hawker every month. The data is pretty consistent and unless we really start cooking more, it isn't going to come down.
Fast Food ($43.50) – 1 KFC meal together with the in-laws bumped up this category. One Subway meal, probably the first Subway sandwich I had this year. Instead of having fast food, when I crave for convenience and air-con, I am going to restaurants. Is it healthier? Looking at the picture above, I am really skeptical.
Restaurants ($563.50) – With meals at places at Lao Huo Tang restaurant, Dian Xiao Er and of course, DTF increasingly often, expenses here is increasing. At the same time, there is a desire to give ourselves occasional treats at more upmarket places, I would have to admit that eating out is "our poison".
Groceries: $86.20
Supermarket ($86.20) – Tidbits and icecream for my students during the lessons I have at home. And of course, the fruits which I have for breakfast.
Beverages & Snacks: $49.10
Beverages ($10) – This is a good habit that we have adopted. We rarely, if ever, order drinks when we eat out. Since we both don't really appreciate alcohol and feel that soft drinks/syrup is insanely priced, we eliminate them.
Snacks ($39.10) – I enjoy some chocolates occasionally and I am hooked on Royce's Nama chocolates these days. A box lasts us for around a month.
Utilities: $168.61
Electricity, Gas & Water ($80.91) – I think the bill is quite stable at between $80-$90 for the past half a year. Electricity usage was at 250kWh for this month. 13KWh of gas and 6.8 Cu M of water make up the rest of the utility bill.
Cellphones ($87.70) – $45 for the Mrs and $42.70 for me. I exceeded my data plan, which is quite ridiculous. I need to prevent myself from getting addicted to a phone.
Transport: $50
1 EZ Reload transaction for the Mrs.
Departmental: $157
Clothing ($157) – The Mrs paid for the family's expenses at Uniqlo.
Miscellaneous: $168
Gifts ($48) – We bought a cake to celebrate our nephew's birthday and I got a book for one of my tutees for her birthday too.
Travel Insurance ($120) – Travelling is more expensive than people perceive to be. Most people forgot to include these expenses in their travels and travel insurance for 4 set us back by $120.
Total: $1,554.81
Overall Total: $3,376.81 (included fixed expenses of $1,822)
---