Markets are climbing slowly and as I am typing out this update, the STI has actually breached 3,100. The total value of the portfolio right now is $390,000 and it is actually up by $10,000 from the previous month. $7,000 was from capital gains and another $3,000 represents capital injection into the warchest.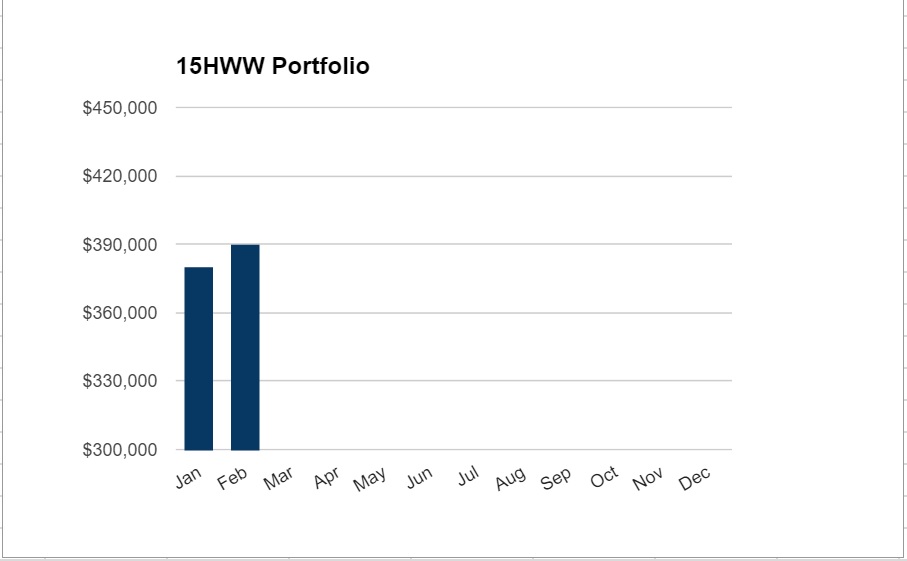 ---
1. 15HWW Permanent Portfolio
Interestingly, STI ETF, Berk B and Gold prices are all up slightly this month, contributing to more than a $2k gain in this portfolio.

USD-SGD Rate: 1.42
UOB 50 Gram PAMP Gold Price: $2,815 x 6 = $16,890
---
2. Personal Picks
About 3 weeks ago, I bought 10,000 shares of FLT @$0.925. Even after accounting for this buy, this portfolio is still up by $3,500 over the past month.
A rising tide lifts all boats, including this.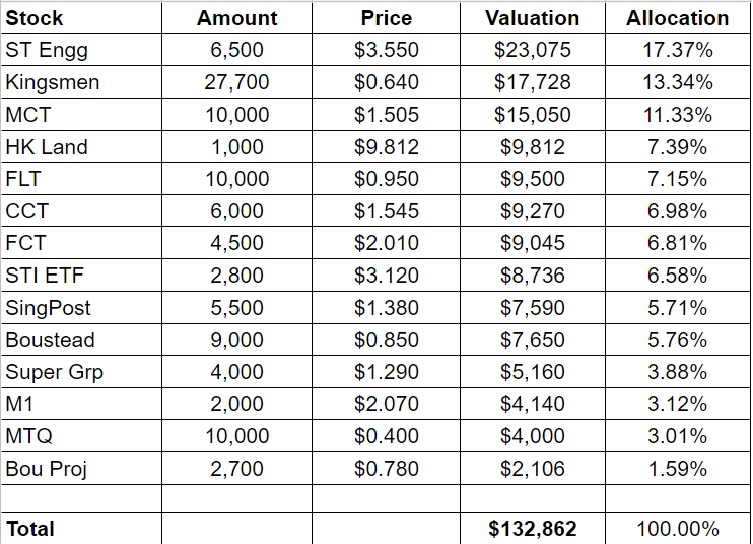 XIRR: 6.6% (Nov 2010 to Feb 2017)
---
3. DWI Picks
I subscribe to Dr Wealth Insiders (DWI). For obvious reasons, I will not be revealing the make-up of this portfolio. However, I can probably still document it by noting down a few indicators as shown below.
The portfolio was flat over the past month and I missed out on some local stocks that Doctor Wealth picked as the prices soared significantly. Hopefully, I will get a chance to add on to this segment soon.
Portfolio Value: $37,991
Number of local stocks: 2
Number of foreign stocks: 3
XIRR: 5.6% (Sep 2016 to Feb 2017) 
---
4. Warchest
This is the amount of cash or cash equivalents we have that is ready to be deployed into the markets. We managed to add $3,000, savings largely from our active income.
Value: $66,000
---