As a blogger, I have been quite lucky.
I have received many positive comments about my ideology and writing and even in my more downbeat times (like this and this), I have received plenty of encouragement from readers.
Seriously, I am quite surprised that I have not really had anyone lampooning me for espousing a 15 hour work week. Or accusing me of being part of the strawberry generation, one who does not want to work hard and long hours and at the same time, expect life to be a bed roses.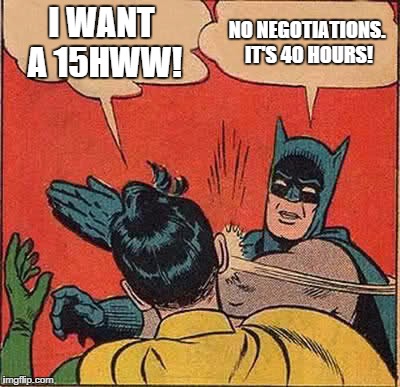 It also probably does not help that Mr Lee Kuan Yew once said: "If native Singaporeans are falling behind because the 'spurs are not stuck into the hide', that is their problem…"
So, What's My Defence?
But really, when I advocate a 15 hour work week, I do not expect or anticipate the rest of my hours to be filled up by just golf, travel, TV and video games.
In fact, it's not leisure that I yearn for. It's freedom. Freedom to do what I value most. 
Like how Mr Money Mustache puts it in this article on vox.com:
"What if work were something that you did only when it worked for you? If you could go at it with gusto on certain days, or even certain seasons or years, but then shift to other things for a while when your priorities changed? You might spend most of your 20s burning up the corporate ladder or being the workhorse that keeps a startup company in the black. But then your 30s might be mostly consumed by bringing up young children, your 40s might see you starting more companies or reclaiming your youth as a touring rocker, and your 50s and 60s are yet to be charted. Now that I've met a large number people who have actually followed this path, I can see that financial independence isn't so much about freedom from work. It is more about freedom to do your best work, without money getting in the way."
What Would Be Considered "Work" To Me
Hope you enjoyed the Zen Pencils comic in the above link.
Much as I love Alan Watts' ideals, I do understand that it is a tad impractical for most people "to forget about the money". When one is not born with a silver spoon and is just starting out, quitting his job to spend his afternoons writing articles on a financial blog becomes pretty naive and financially risky.
So instead of asking "What would I do if money was no object?", I believe a more reasonable question is this:
Would I do this job if the pay was halved?
Not the greatest of examples, but hopefully you get the point
In my humble view, if my answer was"no" and I was working way more than 15 hours a week on that job, it would be time to conjure up a plan and find something else to churn out the money. 
For example, if I were paid $200 a week to maintain this blog and I spent approximately 10 hours on it, my hourly wage would be $20/hour. (I am dreaming, I know.) I do believe that if the pay was halved, I would still want to continue doing it and thus, the 10 hours I spent on writing would not be considered "work".
Therefore, now that my primary occupation is a tutor, by the time our passive income doubles or triples, I would unlikely spend more than 15 hours a week on those assignments which I would not have accepted if the rates were halved.
Therefore, my definition of work is this:
Something that I wouldn't have done if I were paid less than half of what I was receiving.
My belief is that spending at most 15 hours on "work" that's mainly for the sake of generating income during semi-retirement provides a good balance. The other hours can be spent meaningfully generating value for ourselves or others, even if we are not paid a single cent for our endeavours.
What's unpalatable is spending 40 hour weeks for 40 years working in a job I would flee the moment the pay is halved. 
That's a pretty miserable existence, no?