Assuming the location is the same, and if given a choice, I would think that almost everyone would prefer to buy a brand new house as compared to a resale one. That's probably why in the free private housing market, newly launched condominiums command a price premium over resale units.
But interestingly, in the subsidised HDB market, new Build-To-Order (BTO) flats are actually priced lower than their resale counterparts. Which also means that there are profits to be made when one buys a BTO flat and then decide to sell it many years later.
An illustration using the most classic example in recent years is due here.
The proverbial Mr and Mrs Tan bought a Pinnacle@Duxton 5-room flat for $400,000 when the BTO project was launched in 2004 and earlier this year in 2015, sold it for a cool $1 million like their neighbours over here.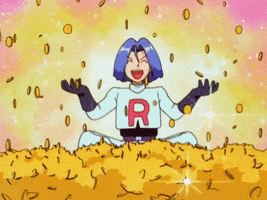 Pinnacle@Duxton owners rejoice! Sitting on a gold mine?
Besides the desire to own a new flat, such stories of profiteering probably also helps to explain the huge commotion whenever there is a BTO launch. And about a week ago, a bumper crop of 7,061 BTO flats was launched during the November 2015 Build-To-Order (BTO) cum Sale of Balance Flats (SBF) exercise. Suddenly, everyone is a housing expert!
And I also happen to think I might be one. So here's 3 hacks from me that you simply need to know to boost your chances of getting the keys to a brand new BTO flat. 
---
Marry Early To Receive Additional Housing Grants
The bugbear with BTOs is that one probably has to wait 3 to 4 years after the successful balloting process. And this inadvertently influences a marriage decision.
For many dating couples in Singapore, they have inadvertently agreed to a union once they pen down their signatures on the dotted line of the BTO purchase form. Even if they are only really going to tie the knot in 4 years' time.
All right, maybe NOT that early…
Assuming you have found the "right one" early (like yours truly), it makes sense then to ballot for a flat and own your first BTO flat by your late 20s. In fact, if you do that, the flat tends to be even cheaper. 
All because of the Additional CPF Housing Grant.
When Mrs 15HWW and I balloted for our BTO back in November 2009 (gosh, that was 6 years ago!), I was still a student and she had only worked for slightly more than a year. It was the aftermath of the GFC and her pay then was pretty modest, below $3,000 a month. Therefore, we qualified for $30,000 of Additional CPF Housing Grant.
Apparently, we are not the only ones who have benefited from this scheme. Even some of our peers who are doctors and lawyers. Afterall, during their first year of work, when they are serving their housemanship and pupillage, many of them regard their pay as little more than a stipend.
So yes, balloting early, when the couple's pay isn't sky high, can help make the BTO a bit more affordable.
Have A Second Bite Of The Cherry
The above suggestion to decide to marry early definitely isn't everyone's cup of tea. After all, we don't just make big life decisions based on money alone. Fellow financial blogger Lionel (I am a BIGGG fan of his blog) actually wrote a great piece explaining why he chose to buy a resale flat instead as his matrimonial house.
Which is Perfectly Understandable.
But that doesn't mean he will never get the chance to own a brand new BTO flat with a fresh 99 year lease. 
I have taken one, one more to go!
That's because all Singaporeans get two bites of the cherry. Yeah, that cherry offered by the Singapore government to purchase a subsidised flat. With a house to stay in already, the waiting period for a brand new BTO isn't really that "painful" for a second timer.
It probably explains why the application rate of Bidadari 5 room flats for 2nd timers is excessive, oversubscribed by >100 times. Getting a good queue number is akin to winning 4D and if I get a queue number below 10 the next time I apply for a BTO, it would be my own unique version of winning the lottery!
Buy a resale flat with enbloc potential
I am turning 30 next year, and the majority of my Junior College classmates are either still not attached or married. This is a somewhat worrying trend I illustrated in this post. So yup, more and more singles out there and don't worry, I have got this group somewhat covered with regards to owning a new BTO flat. 
In case you didn't know, there is this Selective En bloc Redevelopment Scheme (SERS) which renews our older housing estates. If you happen to be a SERS resident, you will get the opportunity to move to a new home with a new 99-year lease, and continue living close to your current neighbours. SERS flat owners will also be given a package comprising compensation and rehousing benefits.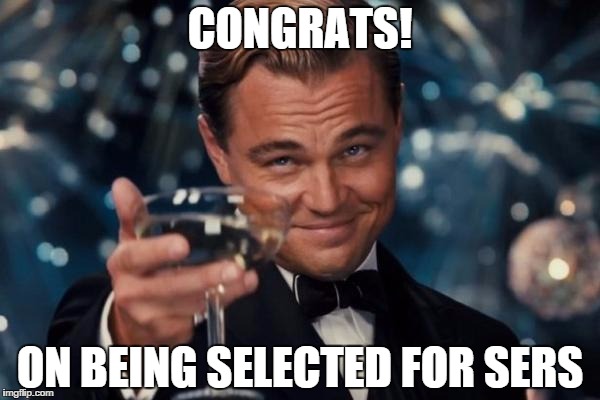 Basically, an AWESOME deal!
My uncle who stayed in Commonwealth Drive previously was one such lucky SERS resident and fellow financial blogger SMOL was also similarly blessed.
Nonetheless, you have to make your own luck. According to both my uncle and him, the trick is to find as "low rise a block as possible. Put yourself in the shoes of a developer – would it make more financial sense to tear down a 10 or 16 storey flat to rebuild into a 30-40 storey flat?"
And of course, an old, much more run-down block of flats with no recent upgrading in place.
Well, nobody ever said owning a BTO for a single was an easy plan. Trade-offs guys, trade-offs. If you pull this off, you get priority to a brand new BTO in a matured estate. Not even married couples like us are able to do that.
---
So that's it! My 3 tips to helping you own a brand new BTO flat. Do share it with your friends if you found it useful. And in case you have any more tips/hacks that can potentially help me or other readers, drop me a comment below!