Just a few days ago, NTUC Social Enterprises announced the official opening of NTUC Foodfare's Bukit Panjang Hawker Centre and Market.
Photo Credits: Tan Suee Chieh
Bukit Panjang is a place that is really really close to my heart. I might even consider myself the "Son of Bukit Panjang."
I attended Zhenghua Primary School and stayed there for the best part of 2 decades. Although the town is just beside affluent Upper Bukit Timah, a quick check using the HDB Resale Statistics will demonstrate that this area is likely to be populated by low-middle income households.
As I had stayed in both Fajar and Senja, the places I had frequented included Fajar Shopping Centre and Bukit Panjang Plaza. But seriously, that's about it. There were few food centres and when compared to more mature towns like Bedok or Jurong East, there was seriously a lack of affordable and reasonable food choices.
However, with NTUC Foodfare's Bukit Panjang Hawker Centre and Market, this has proven to be a game-changer.
The Mrs and I still have many friends and relatives staying in Bukit Panjang and Choa Chu Kang and a few months ago, we went back to the area and actually dined at the newly-opened hawker centre. It was pretty packed and honestly, I am not surprised that residents have descended in droves since its opening at the end of December 2015.
Photo Credits: Tan Suee Chieh
When we were there, what struck me was that even with the crowd, the place was very well-ventilated. The usual bugbears with hawkers centre is how stuffy and unhygienic they could be. And imagine my surprise when I noticed that all the food stalls achieved an "A" grading for food hygiene.
To put things into perspective, most food stalls in food courts only obtain a "B" grading.
As I have mentioned earlier, Bukit Panjang is definitely not a "rich man's town". Therefore, I was especially heartened when I realised that a price cap is also imposed on two basic food meals per stall to ensure that all customers, including the price-conscious and low-income, have access to the range of food sold at the hawker centre.
In fact, I noticed that at the Rice Garden stall, it was even possible to get a whole meal for just $1.50! I am reassured to know that the cleaners working in the hawker centre itself can enjoy a nutritious and convenient meal for under $2.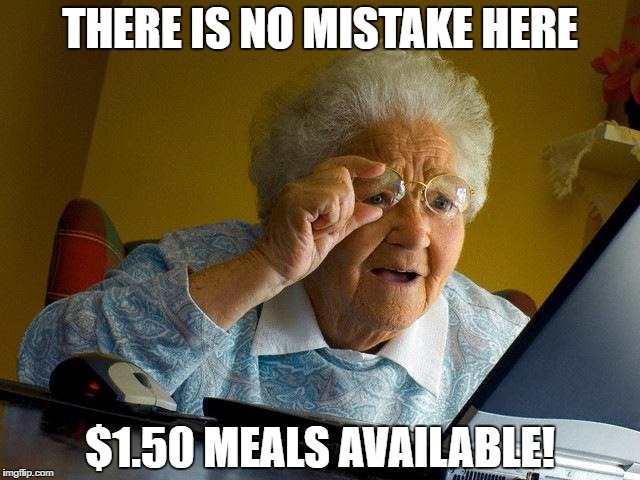 Frankly speaking, I have been a happy customer of NTUC Foodfare for many years. Even though I no longer stay in Bukit Panjang, I also benefit from the initiatives by NTUC Foodfare. Just last year, I actually saved money by ordering Value Sets at the Foodfare which is just a 3 minutes walk away from my home.
This was part of the Big Value Bag initiative by NTUC Social Enterprises like NTUC FairPrice, NTUC FoodFare, NTUC Health and NTUC Income and I even wrote about it comprehensively in this post.
Bukit Panjang Hawker Centre and Market is an example of how NTUC Social Enterprises are delivering social outcomes for Singaporeans, especially with regards to addressing concerns about the cost of living.
A recent initiative that really interested me was the no-frills Fairprice Shop to specially cater to budget-conscious customers as well as those from smaller households, living in mature estates. There are already two Fairprice Shops in Circuit Road and Eunos Crescent and Fairprice aims to open another four more.
Since I am currently staying in Punggol, I feel it's only right for me to lobby for a Fairprice Shop in Punggol! Even though Punggol is definitely not a mature town, there are many young couples struggling to make ends meet amidst a growing household.
An NTUC Finest @Waterway Point for the more affluent coupled with a Fairprice Shop at another area within Punggol for the more cash-strapped seems like a brilliant idea to serve the different needs of Punggol residents. I sure hope the people at NTUC Fairprice are reading this.
However, as a student of economics, I also do understand that their resources are limited and have to be channelled accordingly. Nonetheless, I am heartened to hear the Labour Chief say this of NTUC's social enterprises,
"NTUC could not rest on its laurels – it needed to continually innovate to meet the future needs of Singaporeans.

Today, healthcare, eldercare, childcare and student care services are just some of the emerging concerns faced by the new generation of Singaporeans. NTUC will certainly be carefully looking into further developing our existing services and scaling our operations accordingly to make them accessible to more people in Singapore"
Let's see what new and brilliant initiatives NTUC Social Enterprises can come up with in the near future!