Background

In early 2013, when I first received the keys to my BTO flat, I had a mortgage of about $255,000. Like most first-time BTO owners, by default, I was on the HDB Concessionary Loan (HDB CL).
Even in 2013, there was nothing "concessionary" about the mortgage rate of 2.6%. SIBOR rates were hovering at 0.5%-0.7% then and most banks were offering home loans at rates wayyyyy below 2%. With a loan period of 30 years and at the "concessionary" mortgage rate of 2.6%, I found myself paying about $1,020 a month. (Using this calculator here.)
A few months later, I decided to abandon the HDB CL. I switched to a bank loan that came with a 2.5% interest cap for the first 10 years.
A comparison of the two loans below:

Saving more than $100 a month immediately, I decided to recommend this bank loan to many of my friends.
The response was lukewarm at best and many brushed the suggestion off. That was when I realised that many people have biases and misconceptions against banks and bank loans.
Like maybe this one below.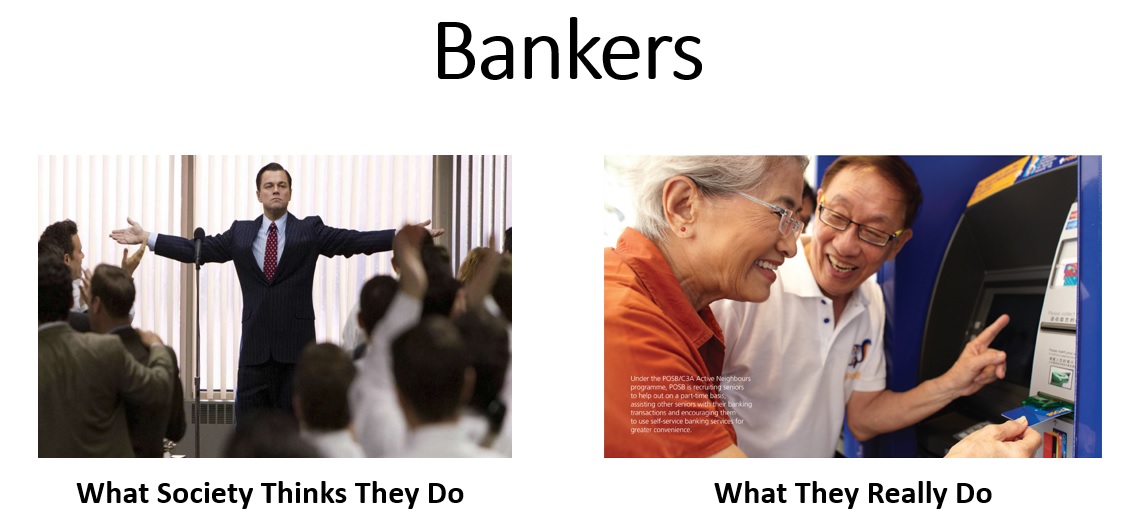 Here's 7 more Myths about Bank Loans:
1. Bank Loans Are Only For Private Properties

As mentioned earlier, I stay in a 5-room HDB BTO and had refinanced to a bank loan 4 years ago.
2. I Cannot Use CPF To Pay For A Bank Loan

For the bulk of the past 4 years, we have been using our CPF OA funds to pay the monthly installments of our bank loan.
3. I Must Pay More Cash When I Take A Bank Loan

This is not exactly a myth. At the point of purchase of a flat, taking a bank loan means that the first 5% of the down payment has to be strictly in cash.
However, one need not pay more cash during refinancing. For example, I was initially on the HDB CL and when I refinanced to a bank loan, there was no need for any cash top up.

4. I Have To Pay A Lot Of Fees For A Bank Loan

When you switch from a HDB CL to a bank loan, there are legal and valuation fees involved. They can easily cost $2,000. However, some banks do absorb these fees, especially during a promotion.
I personally benefited from one such promotion and I did not incur any switching fees 4 years ago.
5. I Cannot Prepay A Bank Loan

Some loans do have a commitment period and prepaying a bank loan during that period could incur a penalty.
However, there are some bank loans that do allow prepayment without any condition attached.
6. I Cannot Take A HDB Loan Again Once I Have Taken A Bank Loan

This only applies to the house I am staying in right now. Once I switch to a bank loan, I cannot go back to the HDB CL for the same flat.
But if I were to sell my flat and purchase another one, I can decide between a HDB CL or a bank loan again.
7. On A Bank Loan, I Cannot Approach My MP For Help If I Have Difficulty With My Mortgage Payments

I heard from friends who work in banks that they do get approached by MPs to help some buyers tide through a difficult period. It is also in the bank's interest to help these buyers come up with an alternative arrangement.
---
This article is sponsored by DBS Bank. I only believe in promoting products and services that I would use myself, and when I believe they are of value to my readers too. The views in this article are strictly mine.