Since a few months back, I have been quietly revealing to some friends that I actually anticipated a 70% popular vote share for the ruling party. And obviously, I got some weird stares back. People thought that I was either a die-hard support of PAP or I was just some hopeless optimist. But no, I was just a realist.
This is SG 50, Lee Kuan Yew had just passed away half a year earlier and the PAP had shown that they had are more left-of-centre now, with policies and schemes like the Pioneer Generation Package, SkillsFuture and of course, MediShield LIFE introduced in the past 4 years. In my humble opinion, I thought that the ruling party deserves an improved mandate and if they don't get it during this round of election, they would never get it anytime soon in the next 50 years.
But obviously, I was not so confident of my prediction during the last few days, especially seeing some of the trends on social media. Nonetheless, having seen some of the sample voting counts, my prediction seems to be vindicated. (I am confident the sample votes are accurate, otherwise, they would never have been introduced.)
And here are some reasons why I am quietly happy with this outcome.
====================
Track Record Should Matter
This is really simple.
If Warren Buffett were to personally approach me with a proposal to grow the 15HWW household's assets, I would probably have passed him all my money before my eyes had time to blink.
This is a guy with a 50 year record of growing money at a rate close to 20% per annum. And he comes with a glowing reputation. I have no qualms with him investing all my money for me and taking all the investment decisions.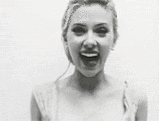 But if a young dude with no track record comes to me with an investment proposal, waking me up from my afternoon nap in the process, this is probably how I will react: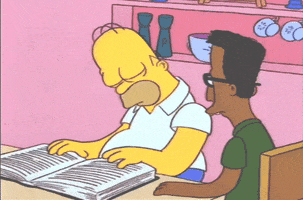 Apply the analogy to our local political parties and you will know where I am coming from.
Investor Confidence In Singapore
I am an investor in Singapore and at this moment in time, I am close to 100% invested in Singapore stocks, property or the currency.
If the PAP government received a weak mandate today, in the first post-LKY election, I think some investors might get spooked. Seriously, I doubt the PAP can achieve a better mandate in 5 years' time, without the SG50 and LKY effects. Besides doing more for the low income (which I support), they would have to be more populist.
But even then, that might not be enough. There would have been a real possibility of the ruling party failing to become the government in a few decades' time.
To be honest, the new government led by a different party might be as competent or even better. But because Singapore is a country that relies heavily on investor confidence to remain relevant in the world, the uncertainty that such a change in government creates could create adverse effects for the local economy.
Now, with the strong mandate, such talk will be delayed for at least another decade. And yours truly wouldn't need to diversify out of Singapore that urgently, yet. And manage multiple international portfolios.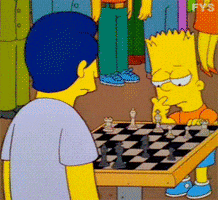 Leadership Renewal For Greater Heights
PM Lee probably just has one more election left in him and it's quite amazing that the next PM is not a DPM yet. Yeah, I am discounting you, Mr Tharman. Not that I don't love you but it seems that the "One" is likely much younger. Before Tharman lovers flame me, this is not from me but from PM Lee himself. The transition phase for the "face" to lead Singapore for the next two decades would be reeaaalllly tight.
My bet is instead of just entering politics, the candidates are probably already helming their respective GRCs and shouldering a ministerial portfolio. Many of these candidates received a good mandate with some achieving over 70% of the votes in their constituencies. If you are not strong in your GRC, it's going to be a more difficult task leading the country forward. From the sample votes, one even managed 78% in his first election. And I really think he's one of the frontrunners. :p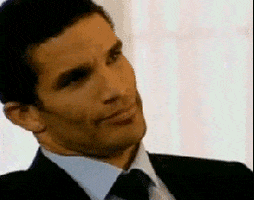 More importantly, if the left-of-centre people are not winning, within the party, the right-of-centre might start to wield more power. That's not what a person with a socialist heart wants to see within the super-rational and somewhat elite PAP.
====================
I am not a "anything-also-PAP" supporter and I feel they can improve in certain areas. I also actually admire quite a few opposition candidates. Some of their concerns raised are valid and I hope that since the elections are over, everyone can come together and unite as a nation.
Majulah Singapore! Onwards to greater heights for the next few decades!