Ever since 2 months ago, when I completed my teaching contract and opted not to go to NIE to become a full-time teacher, I have been on a somewhat flexible schedule.
And yes, I absolutely LOVE flexible schedules. Although the downside for now is that my income is probably a small fraction of the salary of a teacher. Not to even mention my last drawn paycheck at my first workplace. But things should improve in 2016…
Nonetheless, some perks do help to compensate right now. And one of them is having the freedom to have off peak lunches on weekdays. 
Last Friday, I woke up slightly late and then went for a workout in the gym. As a result, I had a late breakfast at home and wasn't hungry until about 2 plus, when I popped by Canton Paradise for their tea time special:
$8.80 for a 3-course meal at a decent restaurant! Even after adding service charges and GST, the bill barely exceeded 10 bucks! And the below is what I almost always order (obviously, Friday wasn't my virgin experience).
Seafood congee, prawn fritters and a cold milk tea
I am no food connoisseur and seriously, having this set lunch on a weekday afternoon is a real treat for me!
There's no need to jostle for seats during peak hours and I get to read a book in a quiet and comfortable setting while waiting for food to be served. What's not to like?
I love congee but they just take too much time to prepare at home. A bowl like this in the food court could easily cost $5 and to be honest, it's probably unfair to compare this bowl of congee to those found at food courts. There's plenty of fresh and quality ingredients like cuttlefish, chicken slices and even fish! And of course my favourite peanuts and dough fritters!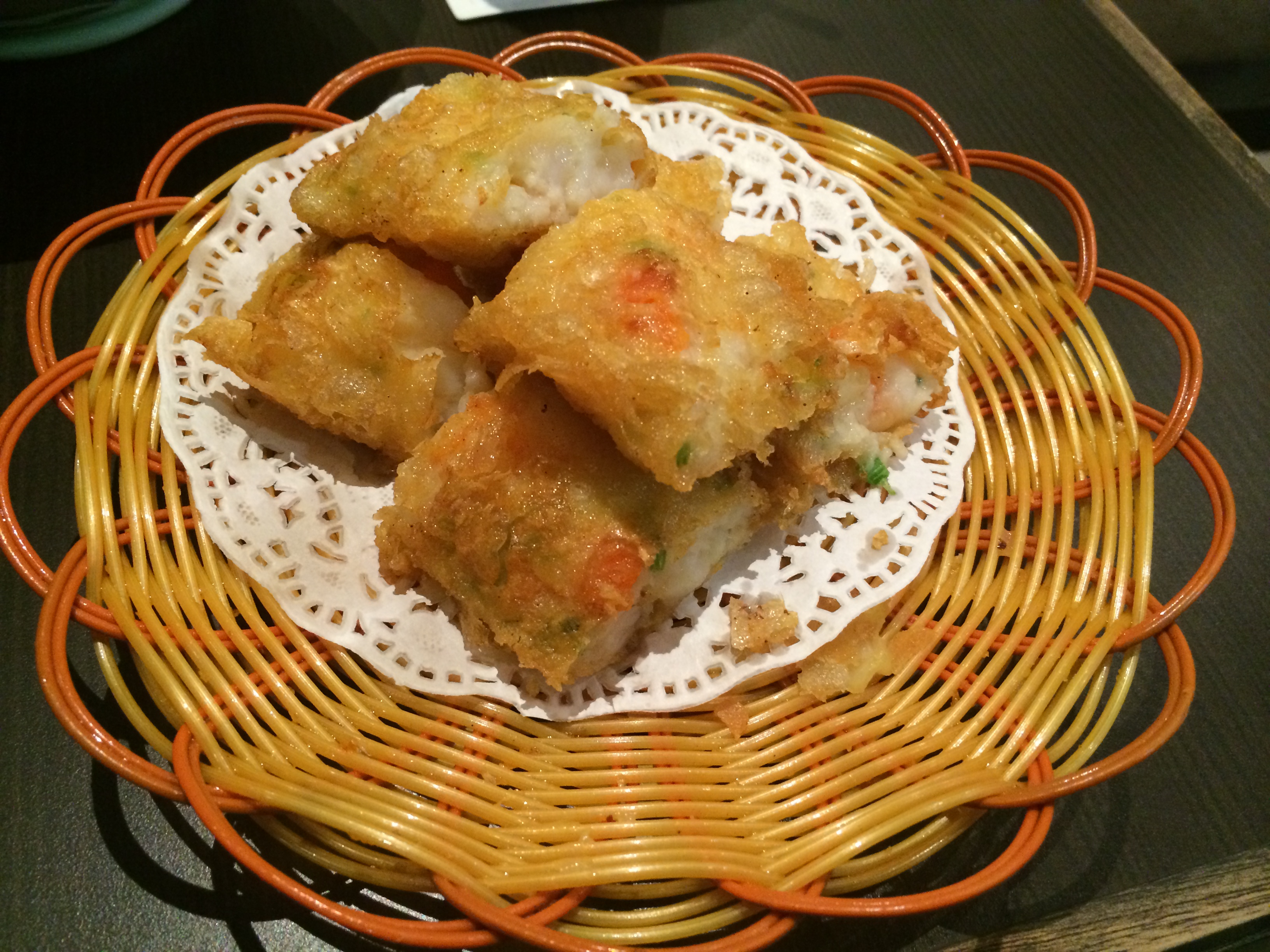 Crispy and succulent, I am a fan of the prawn fritters, although it can be a tad oily. As you can see from the photos above, they are generously stuffed with many prawns and there's 6 pieces of it. More than enough to fill my stomach.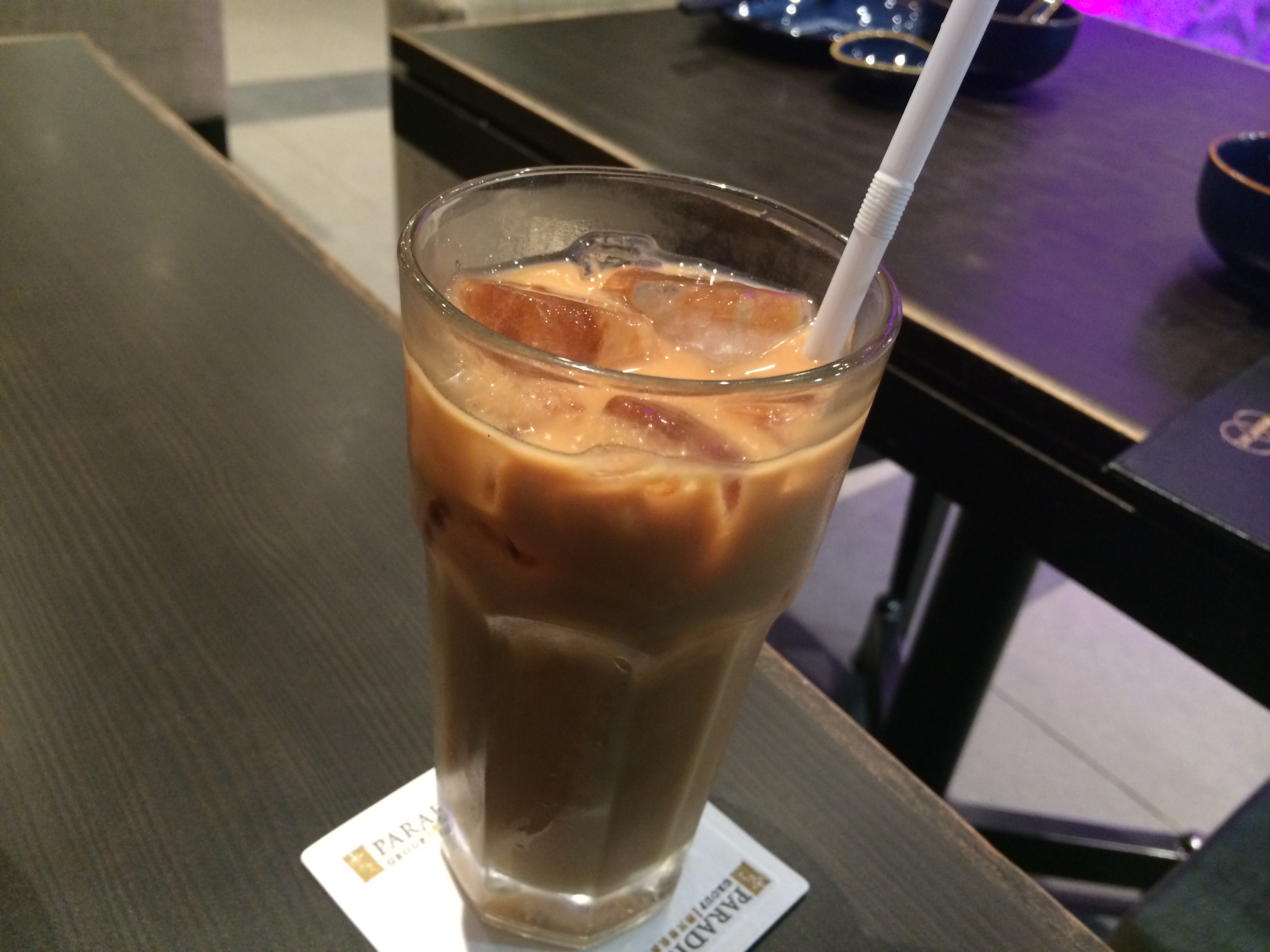 And the best way to complete the meal? Washing everything down with ice cold and thick milk tea.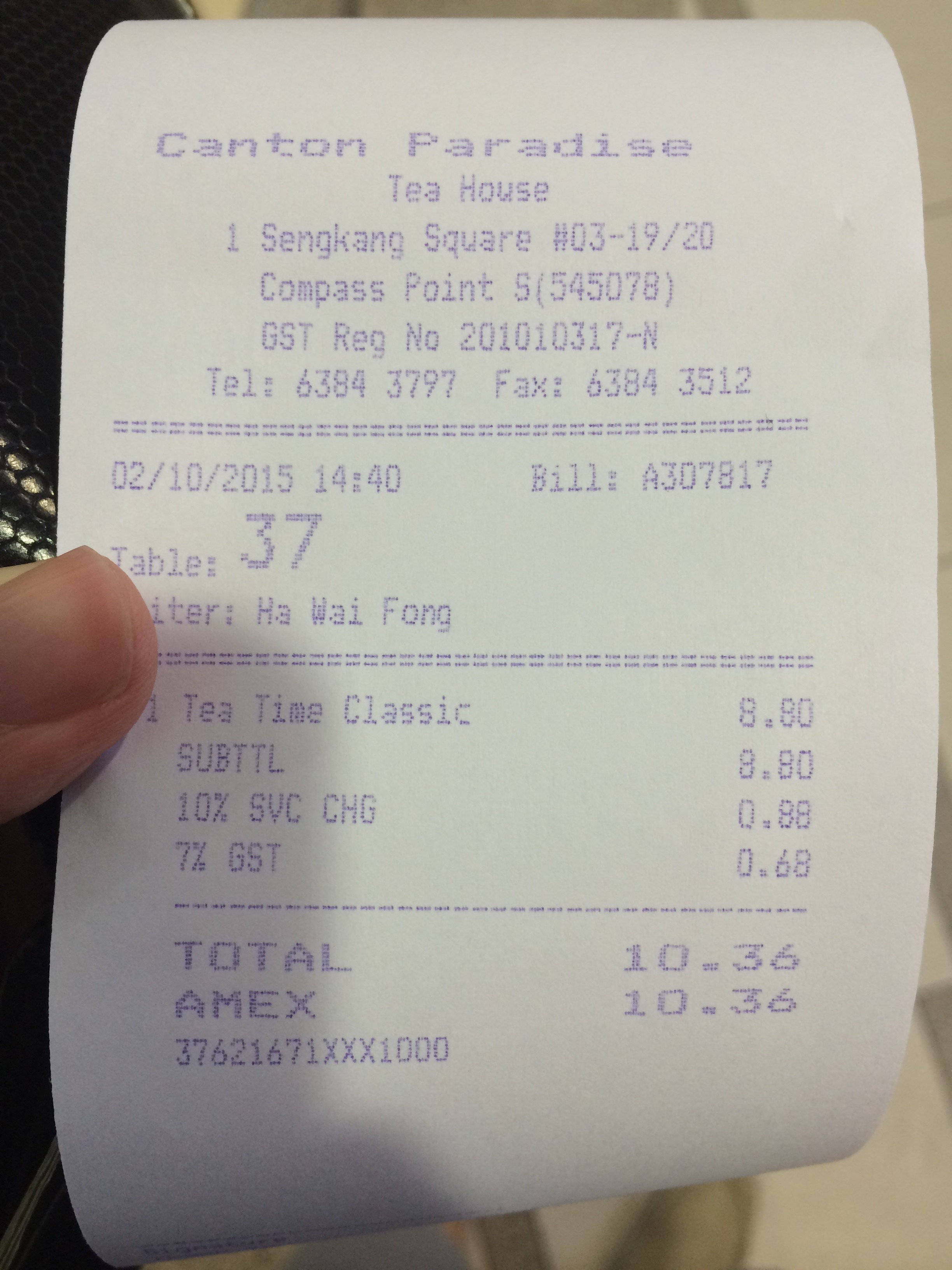 The entire bill? $10.36. And I even get a 5% cashback when I paid for it with the Amex True Cashback Card. Which causes the bill to dip below 10 freaking bucks!
Seriously, one would be hard-pressed to find three similar items at a lower price in any food courts in Singapore. Not to mention restaurants. I would easily pay $6 for the porridge, $4 for the prawn fritters and another $2 for the drink in a restaurant setting. 
Unfortunately for me, the outlet at Compass Point is closing as the whole mall is due for a one year renovation in the coming weeks. However, there are many other outlets and I would probably have to travel a little further to Bedok Mall for my next off-peak lunch treat!
So in case you're wondering what's the point of an early semi-retirement? There you have it:
Lower off-peak prices!
P.S. This is my first food blog post and the Mrs was quite taken aback at my photo-taking efforts. Even I myself was surprised. And in case you're wondering, this is not a sponsored post. Since I enjoyed the food and felt it's value-for money, I thought "Why not share it on the blog?" And yes, do feedback (a comment or a simple FB like could do?) if you enjoyed this post!